Leafs' loss to Flyers signals end of 'fantasy tour'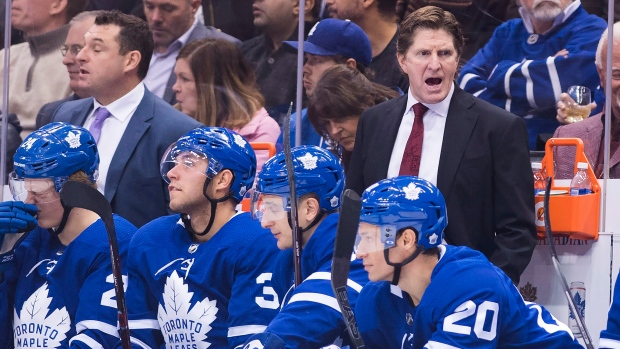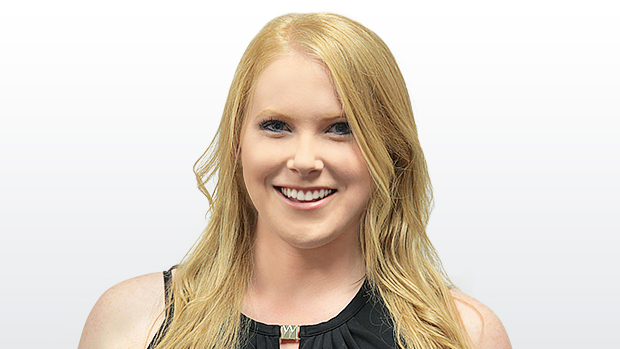 TORONTO – The Maple Leafs knew their white-hot offensive start to the season couldn't last. And they were right.
After jumping out to a terrific 6-1 record, the Leafs lost their second straight game Saturday – and third in their last four – falling 4-2 to the Philadelphia Flyers. It wasn't a lack of compete that did Toronto in, but rather the predicted tightening of the league continuing to stifle their once seemingly unstoppable offence.
"Things were easy for us early; now teams have done a real nice job through the neutral zone and made it hard on us," said Mike Babcock. "We had 10 neutral zone turnovers in the first period. Any way you look at it, that's the National Hockey League. You clog it up in the neutral zone, you make it competitive, [then] you have to find a way to be good."
Toronto moves to 7-4-0 on the season with the loss.
Babcock likened the start of the Leafs' season, where they outscored opponents 34-22 through seven games, to a "fantasy tour;" they've been outscored 18-11 since. Through the ups and downs of the early going, the Leafs' inability to be the consistently good team they're capable of being has been their biggest foil.
They had moments of positive momentum and good pressure against Philadelphia that gave way to defensive breakdowns and subsequent scoring chances the other way. Once again, the Leafs were caught too frequently playing run-and-gun hockey that doesn't suit their cycle game predicated on good forechecking and getting bodies to the front of the net.
"It's just whoever plays their system to a tee for the longest, for a full 60 minutes," surmised Patrick Marleau of the difference in the game. "It's in our power to fix [our mistakes], we just have to fix it sooner than later. We started [playing our system] and were all around their net, it just wasn't going in. But the more times you do it, the better your odds are."
The Leafs got the good start they were looking for with the opening score against Philadelphia off Nazem Kadri's first of two goals on Saturday. But every time they seemed to get a foothold in the game, the Flyers threw them off again.
"I thought the effort was there at times, it just seems like we take one step forward and then two steps back," said Auston Matthews. "We have a couple good shifts and then mental breakdowns where they're coming down 2-on-1 and shooting and scoring so it just seemed like that stuff was happening tonight and that stuff is definitely going to cost you games."
Not helping the Leafs' cause were unlucky bounces, like a no-call on interference through the neutral zone by Radko Gudas on Leo Komarov that set up Jakub Voracek's 2-on-1 go-ahead scoring play at the end of the first period, going against them. Yet the Leafs also didn't help themselves by going 0-for-3 on the power play, while the Flyers converted on their one power play chance.
"The effort is there, we're trying," said Kadri. "They capitalized on a couple breaks. We just have to tighten up a little bit. We understand that it's a long season and you're going to lose a couple in a row here and there. We have to get back on track. We have all the confidence in the world."
That confidence extends to goaltender Frederik Andersen, who posted a sub-.900 save percentage (.867) for the sixth time in his first 10 starts. He turned aside 26 of 30 Flyers' shots, marking the ninth time in 10 starts he's seen at least 30 shots on goal. Andersen made a couple difficult stops for the Leafs but also had lapses where he ceded goals to Valtteri Filppula and Claude Giroux at the same top-shelf spot in rapid succession.
Like the rest of the Leafs, Andersen's game remains a work in progress, but the entire group maintains their commitment to keep growing and building upon what they've started this season.
"I thought we played alright. I think we can play better and so can I," Andersen said. "It's a disappointing loss but we've got to look forward and stay positive. I think you just have to stay positive; all you can do is look forward and keep working."
Takeaways
Leave it to Leivo
Josh Leivo had to wait 219 days between games, but he finally got back in the Leafs' lineup on Saturday with James van Riemsdyk and Matt Martin both out due to injury. Starting on the fourth line, Leivo did all he could to make his presence felt. He tallied his first point less than 10 minutes into the game, just as Toronto's power play was ending. He set up Kadri's first goal by drawing two players towards him and leaving Auston Matthews space to set up him with a pass. It was Leivo's 11th point in his last 10 games. The 24-year-old nearly had another assist early in the second frame. He and Kasperi Kapanen (also playing in his first game of the season) charged in to the Flyers' zone and Leivo put a saucer pass on Kapanen's tape, but Brian Elliott made the stop. Leivo was playing so well he moved up the lineup to play with Patrick Marleau and Mitch Marner and was even selected by Babcock to be the extra attacker in the final five minutes, where he generated more solid scoring chances. Leivo finished the game with four shots on goal, with Babcock dubbing him "very good for us" and "competitive."
Third line troubles
No matter what players Babcock has rotated on or off Tyler Bozak's line this season, the threesome has not been able to match the productivity of the Leafs' other three lines. With van Riemsdyk out of the lineup, Marleau and Marner flanked Bozak in Saturday's game, and they were on the ice for Brandon Manning's opening score for the Flyers. Later in the game, Marleau moved to centre on that line with Leivo and Marner, while Bozak moved to the fourth line, but they didn't generate much either. Bozak finished the night minus-one, the eighth time in 11 games he's been a minus. Van Riemsdyk has been his constant companion, and he's been in a minus in six of 10 games. Whether Marner moves back to that line permanently, or Babcock tries another tactic, remains to be seen. "Multiple people have been through that line and it's not going," Babcock said. "The biggest thing is when it goes bad is confidence so we've got to help them find their confidence, but you've got to dig in. I've got to figure out what to do. That's the beauty of game tape and a deep breath."
Pushing for possession
Toronto dominated possession in the third period against Philadelphia, ending the night at 57.52 per cent. Matthews' line with William Nylander and Zach Hyman was the Leafs' best, with each player holding about 60 per cent possession. Bozak, Marleau and Marner were chasing the game most, posting sub-34 per cent possession each. The fourth line, even with the additions of Leivo and Kapanen, continued to be strong possession-wise, at 54 per cent.
Next game
The Leafs head out west for their annual California road trip, starting Monday night in San Jose​.