Oilers place Aberg on waivers, release Jerabek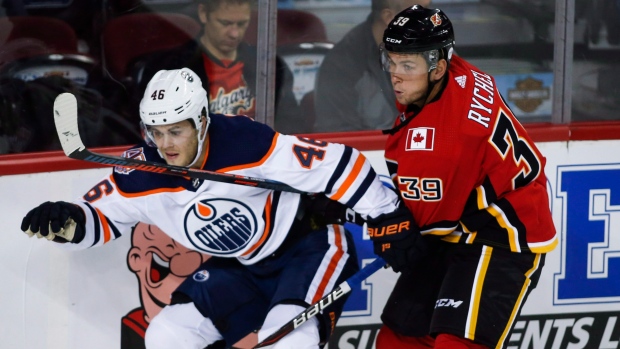 The Edmonton Oilers have placed forward Pontus Aberg on waivers for the purpose of assignment to the Bakersfield Condors and have released defenceman Jakub Jerabek, the team announced on Sunday.
The Oilers acquired Aberg from the Nashville Predators for Mark Letestu at the trade deadline last season and he appeared in 16 games after the deal, scoring twice while adding six assists.
He also played in 37 games for the Predators prior to the trade and posted two goals and six assists.
Jerabek signed with the Oilers following the 2017-18 season where he appeared for both the Montreal Canadiens and Washington Capitals. Combined he played in 36 games and contributed two goals and six assists.