Overeem to face Ngannou at UFC 218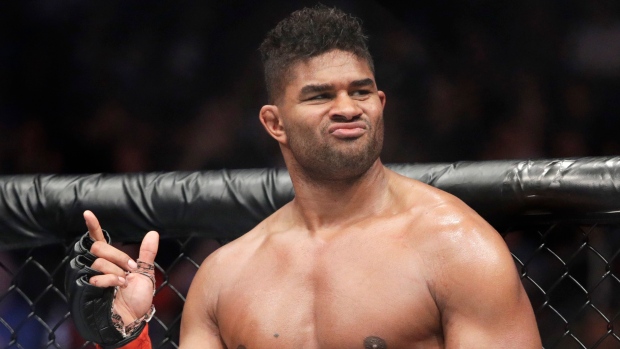 A battle of heavyweight title contenders has been added to UFC 218 in Detroit as number one ranked Alistair Overeem will face number four ranked Francis Ngannou.
Overeem enters the bout on a two fight winning streak, his last loss coming in a heavyweight title bout against champion Stipe Miocic at UFC 203.
The 37-year-old earned a KO victor over Mark Hunt at UFC 209 in March and a majority decision over Fabricio Werdum at UFC 213 in July.
Ngannou, meanwhile, is on a nine-fight winning streak which includes all five of his bouts since joining the UFC. The 31-year-old holds a 10-1 overall MMA record and has earned a stoppage in each victory, including most recently over Andrei Arlovski via TKO at UFC on Fox 23 in January.
The Cameroonian fighter was supposed to face Junior dos Santos at UFC 215 in Edmonton earlier in September but his opponent was pulled from the fight after being flagged for a possible violation by USADA.
The event will take place at Little Caesars Arena on Dec. 2, no main event has been announced for the card.