Panthers doctor: 'Turf war' keeping neurologists off NHL study group
A Miami-based neurologist who has treated Florida Panther players says a "turf war" is preventing neurologists from being represented on the National Hockey League's Concussion Subcommittee.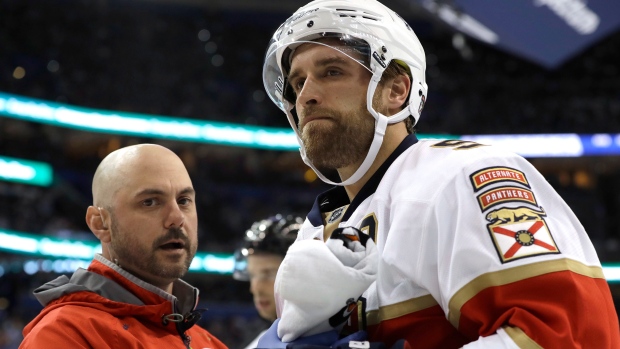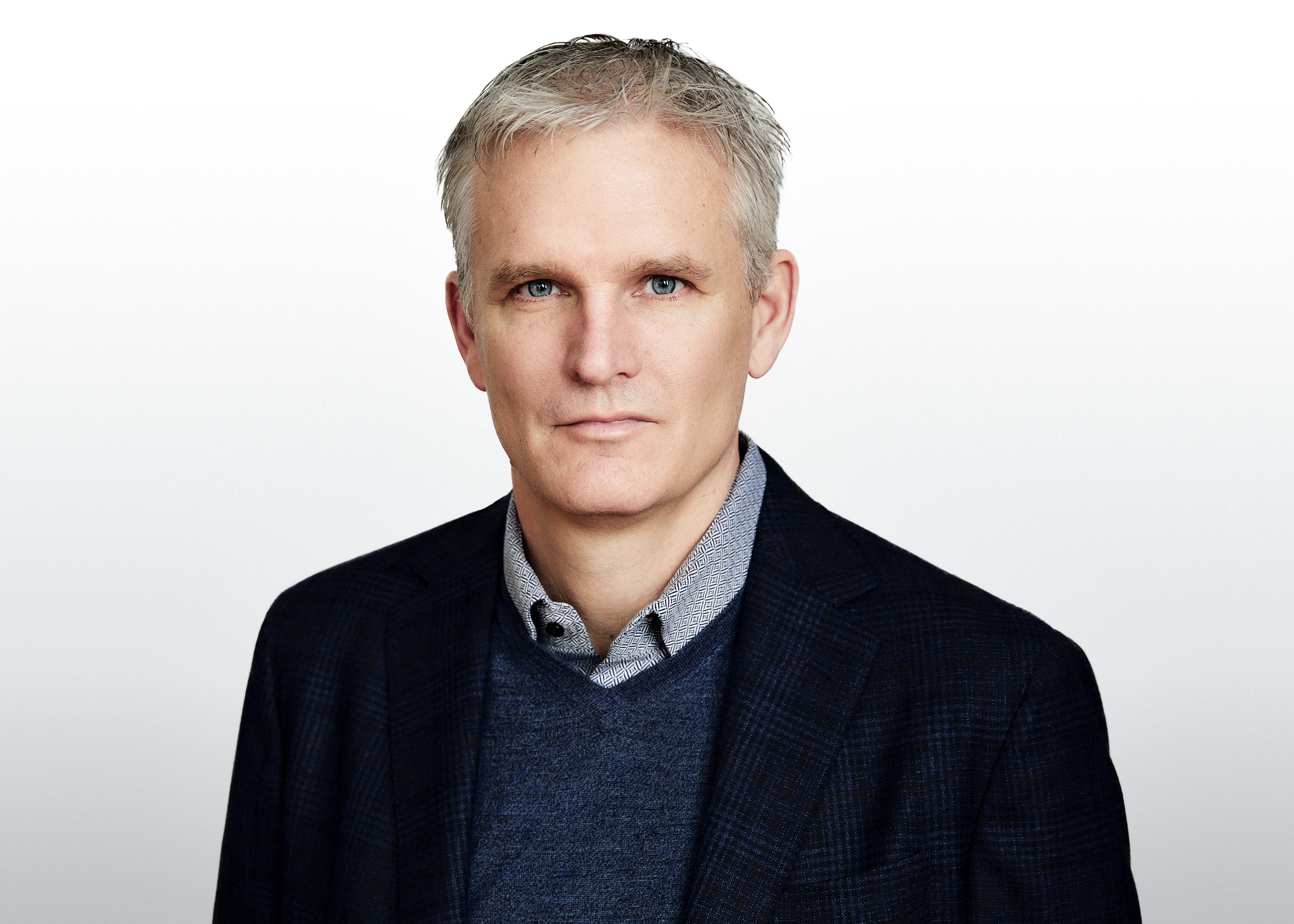 A Miami-based neurologist who has treated Florida Panther players says a "turf war" is preventing neurologists from being represented on the National Hockey League's Concussion Subcommittee.
Since 1997, the subcommittee has been advising the league on how best to treat players who suffer head injuries and brain trauma.
Yet since at least 2010 when he began working with the Panthers, the subcommittee's membership has not included a neurologist, says Dr. Frank Conidi.
"It's a turf war," he told TSN in a telephone interview this week. "The neuropsychologists who control that group don't want to let go. I don't get it.
"We would be a valuable asset and this makes no sense, other than being about politics and turf. It's straightforward. If you were dealing with heart problems among players, you would want to have a cardiologist on the panel, wouldn't you?"
Neurologists are medical doctors who specialize in identifying brain diseases, disorders and injuries and managing their symptoms. They typically have nine years of concentrated training – four years of medical school, one year of interning, three years of residency and another year spent in a neurological fellowship.
By comparison, neuropsychologists are licensed health care providers who are not medical doctors and have not completed medical residencies. Most have five-to-seven years of training before receiving their PhD.
"In most jurisdictions, neuropsychologists cannot prescribe medications," explained Dr. Mary Pat McAndrews, a neuropsychologist in Toronto with the University Health Network. "Instead, they use treatments like cognitive behavioural therapy, working with clients, usually in the short term like eight to 12 sessions, to identify problems and help with strategies to address them."
The concussion subcommittee – originally formed in 1997 before being disbanded in 2007 and reconstituted the same year – has been instrumental in helping the NHL and NHL Players' Association develop a protocol for the treatment of concussions. The subcommittee's members have been an influential sounding board for senior NHL executives about possible research looking into the cognitive health of players.
"Three years ago I asked if the [subcommittee] would consider adding at least a few neurologists onto the group," says Dr. Conidi. "The NHL and concussion [subcommittee's] answer was, 'No, we're good.' "
Dr. Conidi says the subcommittee is dominated by neuropsychologists such as Dr. Ruben Echemendia, who co-chairs the NHL/NHLPA Concussion Subcommittee.
Dr. Echemendia, NHL spokesman Gary Meagher and Panthers spokeswoman Adelyn Biedenbach did not reply to emails seeking comment.
"Not aware of any neurologist being named as an official member of the Concussion Subcommittee," NHLPA spokesman Jonathan Weatherdon wrote in an email to TSN.
However, Weatherdon wrote that Michigan-based neurologist Dr. Jeffrey Kutcher is a consultant to the NHLPA who regularly participates in Concussion subcommittee matters, although he is not a voting member of that group.
Dr. Kutcher said that he, too, would like to see neurologists added to the Concussion subcommittee.
"Neurologists are physicians who best understand the disease and injury states of the human brain," Dr. Kutcher told TSN in a phone interview.
Dr. Conidi's comments come amid renewed attention on the NHL's medical practices and policies. Last week, a U.S. federal court judge in Minneapolis unsealed 27 court exhibits in the NHL concussion lawsuit.
Among the newly disclosed documents were records showing an allegation made in 2009 by former NHLPA executive Glenn Healy that players who are treated by team doctors are "often given grief" for asking for a second medical opinion.
Other court exhibits documented that the NHL has repeatedly refused to fund any research examining the long-term cognitive health of former players.
One group of unsealed emails, sent in 2009 after Chicago Blackhawks forward Martin Havlat returned to action in the playoffs two days he was levelled and left unconscious on the ice after a hit by Detroit's Niklas Kronwall, highlighted concerns one team doctor had about the "situational ethics" involved with clearing players to return to the ice after head injuries.
Eight years after Havlat's injury, NHL teams continue to draw scrutiny for their management of concussions and brain injuries.
On March 25, Florida Panthers interim coach Tom Rowe second guessed his decision to allow defenceman Aaron Ekblad to play after missing four games with his fourth head or neck-related injury in three years.
"I'm not going to lie to you, I wish we didn't [play him]," Rowe told The Florida Sun-Sentinel. "That's on me because the doctors and medical staff cleared him.
"I had some reservations and wish I stayed with my gut. That's nobody's fault but my own. I usually give those guys 2-3 days of practice and I wish I did that."
Dr. Conidi says that while the NHL allows team doctors to clear players after they have suffered concussions, the NFL demands players with concussions to be cleared by neurologists.
"The NFL is way ahead of the NHL in this," Dr. Conidi says.
Like the NHL, the NFL was also sued by a group of former players over its handling of brain injuries. While the NHL lawsuit continues, the NFL settled its litigation.
Ian Pulver, an NHL player agent and former NHLPA lawyer, says he's seen improvements in the league's return-to-play protocols.
"When I was at the union there was pressure on doctors to clear players to get back on the ice, but now that's less so," he said. "I think club doctors enjoy when players get second opinions so that they are protected, too. A good doctor should feel comfortable with a diagnosis and if an athlete who has a very short shelf life wants to go get checked by another doctor, then so be it."
In both the NFL and NHL, players are typically cared for by doctors and athletic trainers who are hired and paid by teams. Medical staffs routinely discuss player health with coaches and other team management.
One Harvard University law professor says that the NHL should overhaul its medical structure to free team doctors and trainers from any real or perceived conflicts of interest.
Glenn Cohen, a Montreal native who is the director of Harvard Law School's Petrie-Flom Center for Health Law Policy, Biotechnology and Bioethics, published a report in November that urged the NFL to adopt new guidelines for team medical staff so doctors who treat players are not required to report to coaches and other team management.
"For both the NFL or the NHL, whenever you have a club physician who is trying to serve both the interests of an injured player and management, there's a recipe for an ethically problematic state of affairs," Cohen said in an interview this week.
Cohen's report capped a two-year study of NFL players. His research was funded by the NFL Players Association, although he said the union did not have control over the report's conclusions.
In their 2011 collective bargaining agreement the NFL and NFLPA promised to make a joint $11 million annual contribution to medical research during the 10-year deal.
The NHL and NHLPA have no such agreement.
Cohen said that his report advised the NFL to create a system where doctors who treat players are hired by a neutral committee, although they would still be paid by the team.
"We spoke to a number of players for our report and what they told us was they want a physician committed to their health and nobody's interests but their own," Cohen said.
Weatherdon said it's possible the Players' Association might pursue Cohen's recommendations.
"This is a matter that may arise in future negotiations, but in any event a physician's professional obligation/duty should always be to the health and well-being of the player," he said.
Editor's Note (April 10): The description of neuropsychologists in Paragraph 7 was clarified, changed from 'academics' to 'licensed health care providers.'