Panthers have inquired about McDonagh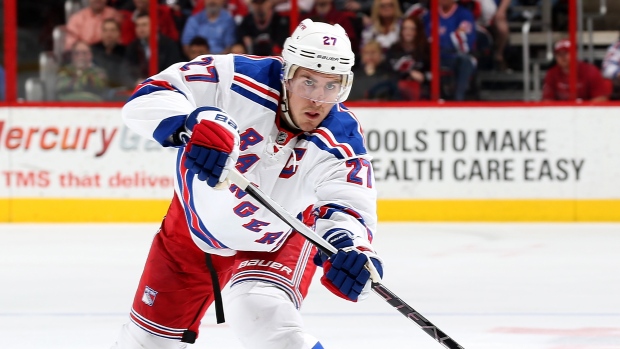 The Florida Panthers appear to have joined the chase for New York Rangers defenceman Ryan McDonagh.
TSN Hockey Insider Bob McKenzie confirmed the Panthers have spoken to the Rangers about their veteran defenceman.
The Panthers have joined the group of teams potentially looking to buy ahead of Monday's Trade Deadline, after a solid stretch of play that has them just five points out of a wildcard playoff spot in the Eastern Conference with three games in hand.
McKenzie added that McDonagh has a 10-team no-trade clause.
The 28-year-old McDonagh is currently out with an upper-body injury, but is expected back soon. McDonagh has two goals and 24 assists in 49 games for New York this season.