Penguins send D Pouliot to Canucks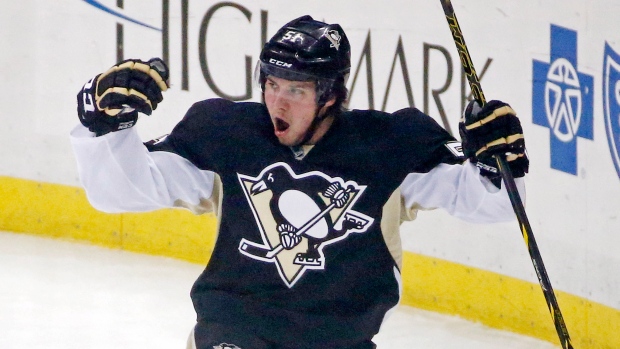 The Vancouver Canucks have acquired Derrick Pouliot from the Pittsburgh Penguins for defenceman Andrey Pedan and a 2018 fourth-round pick.
Pouliot, 23, was held without a point in 11 games with the Penguins last season. He scored seven goals and added 16 assists in 46 games at the AHL level.
Selected eigth overall in the 2012 NHL Draft, Pouliot owns two goals and 14 points in 67 career games - all with the Penguins. The defenceman appeared in a career-high 34 games with the Penguins during the 2014-15 season.
Pedan, who the Canucks placed on waivers Monday, played in 13 games with Vancouver last season. The 24-year-old posted five goals and 10 points in 52 games with the AHL Utica Comets, along with 100 penalty minutes.
Pedan was a third-round draft pick of the New York Islanders in 2011. The Canucks acquired him in 2014 for Alexandre Mallett and a third-round draft pick.