Pens GM: Cullen yet to decide on future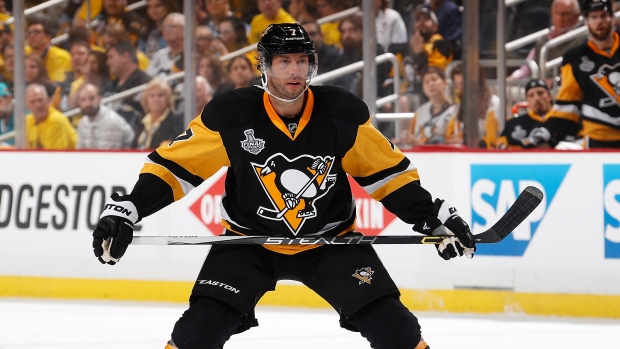 Veteran centre Matt Cullen is still deciding whether or not to return for a 20th NHL season, according to Pittsburgh Penguins general manager Jim Rutherford.
Cullen, 40, is coming off back-to-back Stanley Cup championships with the Penguins and is an unrestricted free agent. Rutherford said the Penguins have remained in contact him but no decision has been made on his playing future one month into free agency.
"I've not heard a definite answer from him," Rutherford told the Pittsburgh Post-Gazette last week. "I talked to him. We're still ongoing and waiting, waiting for him to make a decision. It's a big decision for him. It's not just hockey-related. It's family-related. He's a terrific family guy. It's just not a cut-and-dry hockey decision."
After losing Nick Bonino to the Nashville Predators in free agency, the Penguins have a need at centre, with only Carter Rowney currently slotted in their bottom six. Rutherford said the team is exploring the trade market for a third-line centre, but he doesn't plan to move a key piece to acquire one.
"Ultimately it will depend who it is," Rutherford told the Post-Gazette regarding the cost in a trade. "We may have to move some things around. We may not. It's no different than if any other deal came along. You have to move things around. Right now, I don't think so.
"There's more talk going on now than there was a week or two ago. Things dropped off a bit trying to get a hold of guys after free agency, where guys take off for a couple weeks. Now the talks are ongoing."
According to CapFriendly, the Penguins have just under $3.3 million remaining in cap space for this season but Rutherford said the team can't simply promise that space to one player, such as Cullen.
"There's more than one player to sign," Rutherford told the Post-Gazette. "It's not like it's one player and so much money."
Cullen played last season on a one-year, $1 million contract after making $800,000 in his first season with the Penguins.
A veteran of 1,366 career NHL games, Cullen has 248 goals and 689 points.