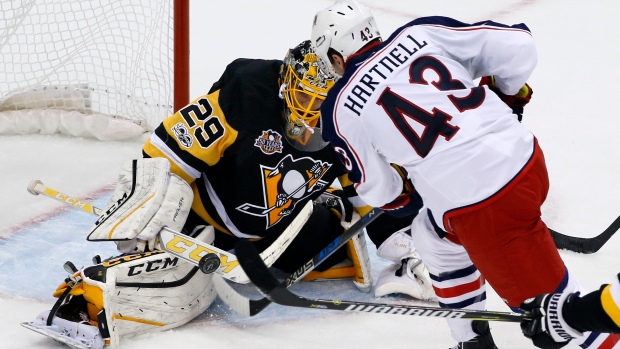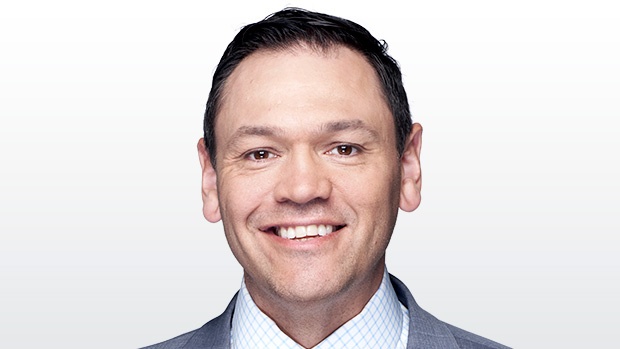 Each night during the Stanley Cup Playoffs, TSN Hockey analyst and former NHL goaltender Jamie McLennan provides his Post 2 Post rankings for every goaltender in action.

Marc-Andre Fleury (5) - A 49-save performance from 'Flower' to finish off the series and he saved his best for the third period when he faced 19 shots, with key saves on Sam Gagner, Boone Jenner, William Karlsson and Jack Johnson.
Sergei Bobrovsky (2) - He was outplayed in this series by Fleury and just couldn't steal this game.
Carey Price (4) - He was solid all game long on Thursday night, with big saves on Kevin Hayes and Mats Zuccarello as well as huge saves in overtime on Rick Nash and Mika Zibanejad (with no chance on the game-winning goal).
Henrik Lundqvist (4) - The King was outstanding, keeping the Rangers in the game as the Habs pressed hard in the first two periods. He made big saves on Brendan Gallagher, Tomas Plekanec, Arturri Lehkonen and Max Pacioretty.
Pekka Rinne (5) - He was brilliant again, outplaying Corey Crawford all series long and grabbed the spotlight with big saves on Brian Campbell, Ryan Hartman, as well as Patrick Kane and Jonathan Toews.
Corey Crawford (2) - He never really got into his groove and had no goal support, so he can't be blamed for this sweep. The Blackhawks scored three goals total in four games and they're not going to have success with that.
Cam Talbot (4) - He wasn't tested too much early on, but made a big blocker save on Chris Tierney in tight and set a solid pace. He had no chance on the first goal allowed before a 2-on-1 goal by Patrick Marleau put them in a hole.
Martin Jones (4) - He kept the Sharks in early with big saves on Benoit Pouliot, Ryan Nugent-Hopkins and Zack Kassian. The game-tying goal was a deflection and he had no chance on that, was brilliant in OT with huge saves on RNH, Leon Draisaitl, Drake Caggulia and Connor McDavid. He gave his team a chance, but came up short.
From Wednesday:
Braden Holtby (3) - He was solid early on, with unreal work on the 5-on-3 penalty kill early in third period. Holtby was the difference in the game on that kill, with big saves on William Nylander, Kasperi Kapanen, James van Riemsdyk, Nazem Kadri and Auston Matthews.
Frederik Andersen (2) - Game 4 was not his best work, as Andersen wasn't busy and looked off all night. He allowed a couple of 'through the body' goals despite making big saves on Ovi and Nicklas Backstrom in tight.
Craig Anderson (5) - He was brilliant all night long. He was not that busy in Game 4, but made timely big saves on Patrice Bergeron, Brad Marchand, David Krejci, David Backes and Riley Nash, as well as a game-saver on Marchand with a minute left.
Tuukka Rask (4) - He lost a great goalie duel to Anderson and had no chance on Bobby Ryan's goal.
Brian Elliott (1) - Pulled early in the game after a bad short side goal. It was an ugly series for him.
Chad Johnson (4) - He was scored on with the first shot he faced, but settled in and played well.
John Gibson (4) - He brilliant all game long - his best of the series. As the Flames pushed, he made huge saves on Backlund, Giordano, Gaudreau and Hamilton.
Jake Allen (3) - He handed a goal to Charlie Coyle, then robbed him later in game to go with big saves on Nino Neiderreiter, Jason Zucker, Jason Pominville and Chris Stewart.
Devan Dubnyk (5) - He was sharp all game and was locked in with big saves on Parayko, Tarasenko, Perron, Edmundson and Brodziak. Dubnyk gave the Wild a chance to win and play at least another game.