Powell (hip) out against Rockets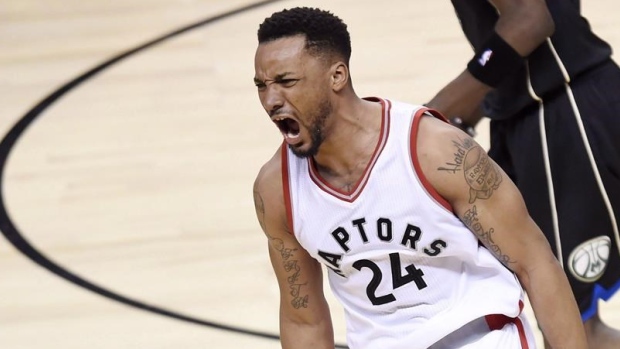 Toronto Raptors guard / forward Norman Powell, who has been dealing with a right hip pointer injury, is out for the team's game tonight against the Houston Rockets.
Powell sustained in the injury in the team's loss last Sunday to the Boston Celtics. Powell played just seven minutes before exiting and not returning.
Subsequently, the Raptors recalled forward Alfonzo McKinnie from the Raptors 905 on Sunday. McKinnie, who is in his first year with the Raptors after going undrafted in 2015, has averaged 3.0 points across three games with Toronto. He spent last season with the Windy City Bulls, the Chicago Bulls G-League affiliate.
The 24-year-old Powell is averaging 9.0 points per game and 1.7 rebounds this season, after being named a regular starter for the first time in his three-year career. He holds career averages of 7.4 ppg and 2.2 rebounds.