Raptors camp question: Who will win the final roster spot(s)?
A lack of size and flexibility on the wing could determine who grabs the final spots in training camp, Josh Lewenberg writes.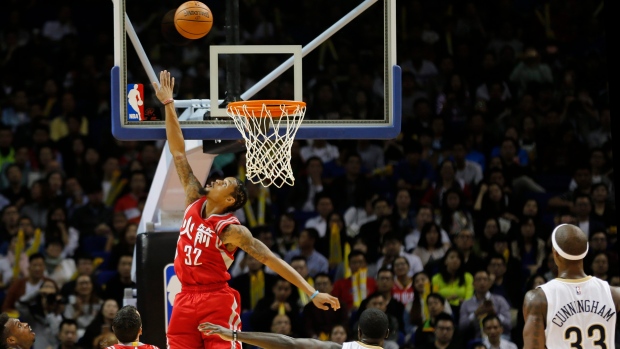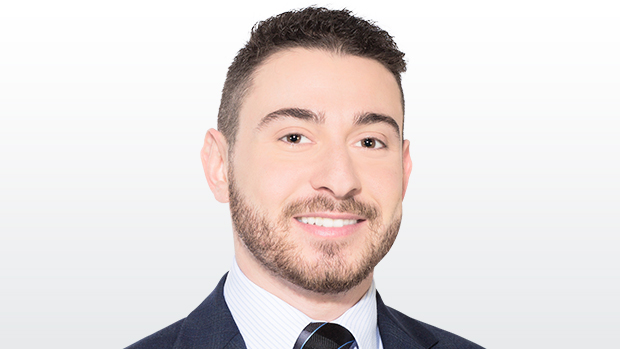 After a thoroughly entertaining and unpredictable summer, perhaps even more so than the season (and playoffs) that preceded it, NBA basketball is back.
The Toronto Raptors are set to reconvene at the team's practice facility, BioSteel Centre, for their annual media day on Monday, Sept. 25, before opening training camp in Victoria, B.C., the following afternoon.

With the 2017-18 season – the franchise's 23rd campaign – around the corner (they debut at home to the Chicago Bulls on Oct. 19), TSN Raptors reporter Josh Lewenberg breaks down some key storylines and position battles to keep an eye on over the coming weeks.

Who will win the final roster spot(s)?

Generally, the battle for a team's final roster spot is something that goes under the radar in training camp. That's not meant to disparage the players vying for those jobs – many of them have compelling backstories and NBA-calibre talent, they're just looking for their opportunity.
The reality is those guys rarely end up playing. Sure, the season is long and often unpredictable, but if you're turning to your 14th and 15th man that usually means the injury bug has hit hard or you're headed for the lottery. They're in case of emergency options at the end of your bench.
However, the player – or perhaps players – that break camp with Toronto this year could conceivably become something more than that right out of the gate.

Remember, to afford the new and expensive contracts of Kyle Lowry and Serge Ibaka, the Raptors were forced to say goodbye to four veteran role players and, with them, some depth and versatility at the forward positions. That's the cost of doing business in a salary-capped league. You can't have it all (unless you're the Warriors, apparently, but that's a discussion for another day).
The result is a roster – currently with 13 players on guaranteed contracts – that has a glaring hole, something that was discussed briefly in this space earlier in the week. They don't have enough size or flexibility on the wing.

That's clearly something Masai Ujiri and the front office considered when inviting four players to camp on partially guaranteed or non-guaranteed deals. Kennedy Meeks, Alfonzo McKinnie, Kyle Wiltjer and K.J. McDaniels will audition for a spot on the team this fall – all of them forwards who can play multiple positions.

Meeks and Wiltjer are considered bigs, to be more precise. At 6-foot-9, Meeks is an undersized post player who went undrafted this summer following four years at UNC. Given the Raptors' depth down low, he's probably a long shot to make the NBA club. Assuming he's waived after camp, clears waivers and then agrees to a G-League contract, Meeks can be made an affiliate player with the 905, which appears to be the plan.
Wiltjer is interesting in that he has some NBA experience, having played 14 games with the Rockets last year, and possesses a skill that Toronto is in desperate need of: shooting. Like Meeks, his most likely destination seems to be Mississauga, but the 24-year-old power forward and quasi Canadian (he was born in Portland but holds dual citizenship) could make his case to stay with a strong showing in camp.
The names to watch here are McKinnie and McDaniels. McKinnie is a 6-foot-8 combo forward with an intriguing two-way skill set. A former G-League all-star, the 25-year-old attended Toronto's free agent camp in June and also started for them in Summer League, where he showed off his explosiveness with a series of put-back dunks.
McDaniels once looked like a second-round steal, enjoying a strong rookie season with the Philadelphia 76ers in 2014-15 before bouncing around and fading some over the last few years. Once a buzzy prospect, the Clemson product now has 148 games of NBA experience under his belt, more than most camp invitees in his shoes. He's the type of low-risk flier teams look for at this time of year. Although he's played for three teams in three years and his offence hasn't developed as those clubs had hoped, he's still just 24 and his defensive upside remains sky high.
These two share similar strengths and weaknesses at this stage of their careers – they've got good size and athleticism, allowing them to play and defend both forward positions, yet their ability to hit the outside shot remains a major question mark. Fortunately for them, as they pursue a coveted gig in the NBA, they both happen to be in the right place at the right time, with each of them addressing the Raptors' most pressing positional need.

DeMar DeRozan, C.J. Miles and Norman Powell will soak up the bulk of the minutes in what could be a three-man wing rotation on most nights. However, none of them have the size, strength and physical profile to challenge the bigger forwards they'll face throughout the campaign. Who do you throw at the likes of LeBron James, Carmelo Anthony, Kevin Durant, Kawhi Leonard and Paul George?
Powell may get a look in some of those matchups. His effort and 6-foot-11 wingspan could give him a fighting chance (he had some success against George in the 2016 playoffs), but in many cases he's giving up almost half a foot and 40 pounds to those guys.
The Raptors have spent this summer talking up Pascal Siakam's progression defensively, even calling him one of the team's best stoppers, so maybe he gets a shot. Eventually, Toronto sees rookie OG Anunoby settling into this role but he's expected to miss the first month of the season as he continues to recover from his January knee surgery.
Given their lack of options until Anunoby is healthy and full acclimated, don't be surprised if McKinnie or McDaniels earn some early-season spot minutes in Dwane Casey's rotation, should either or both of them make the club. Think of it as that situational, 10th-man role that James Johnson occupied a couple years ago.

The Raptors will open camp with two spots available on their 15-man NBA roster but whether they choose to fill both of them remains to be seen. They're currently hovering around the luxury tax line, believed to be a hair under it with 13 guaranteed deals. They can probably keep one of the aforementioned forwards and still avoid the tax but signing two would likely push them into the penalty. However, tax payments aren't made until the end of the season, based on whatever your cap looks like after 82 games, and the contracts of the camp invitees don't become fully guaranteed until early January.
So, Toronto could conceivably roster 15 to begin the season and reassess in 2018 once, presumably, Anunoby is at full strength, perhaps waiving or trading someone then.

The addition of a couple two-way players – a feature in the new CBA that takes into effect this year – also gives the Raps some insurance if they only go with 14 guys. Forward Malcolm Miller and guard Lorenzo Brown can each spend up to 45 days with the NBA team, starting with the onset of the G-League season, and they won't count as part of the 15-man roster or against the cap.