Report: Isles offered Hamonic, top pick and prospect for Duchene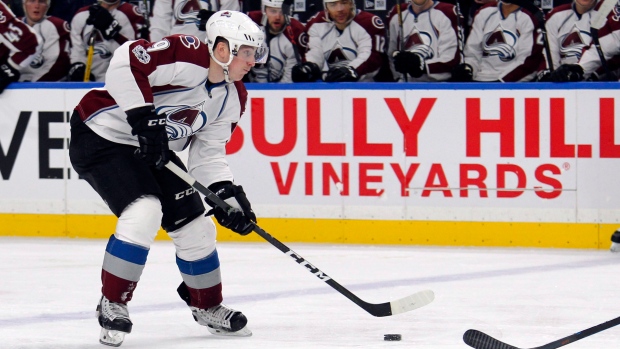 Before trading Travis Hamonic to the Calgary Flames for three draft picks, the New York Islanders reportedly offered him a major package to the Colorado Avalanche.
Arthur Staple of Newsday reports Thursday the Islanders offered Hamonic, a first-round pick and a prospect to the Avalanche for Matt Duchene before the NHL draft, but general manager Joe Sakic wanted "much more" for Duchene. Staple notes prospect Matthew Barzal, selected 16th overall in 2015, was not offered in any deal.
The Islanders flipped Hamonic to the Flames on Saturday for a 2018 first-round pick and two second-round picks. The move freed $3.86 million in cap space for New York.
Duchene has reportedly been on the trade block throughout the off-season and is currently ranked first on TSN Hockey's Trade Bait board.
The 26-year-old scored 18 goals and 23 assists in 77 games with the team that drafted him third overall in 2009.
It was a steady decline in production for the Haliburton, ON native this past season, who is only one year removed from a career-high 30 goals during his 2015-2016 campaign. Duchene has tallied 174 goals and 244 assists in 572 career regular season contests and six assists in eight career playoff games.
He is entering the fourth year of a six-year, $30 million deal signed before the 2013-2014 season.
Duchene has represented Canada every year since 2008 with stops that include six world championships (2010, 2011, 2013, 2015, 2016), the 2014 Olympics and the revived World Cup of Hockey in 2016. He has won gold at two world championships, the Olympics and the World Cup. He won silver at the world hockey championship last month.