Report: Seattle NHL group registers 13 names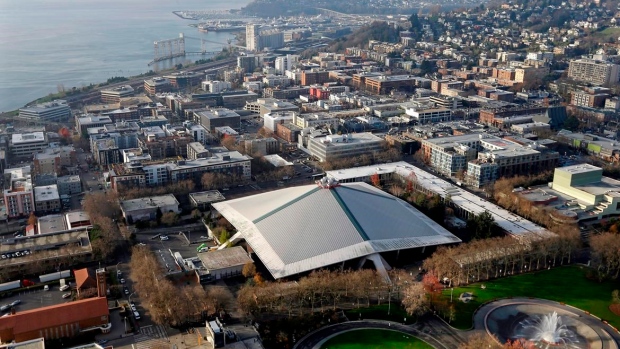 The city of Seattle has yet to be awarded a National Hockey League franchise, but that hasn't stopped the group pursuing one from locking down potential team names.
As first reported by SportsLogos.Net, DetroitHockey.net's Clark Rasmussen discovered that 38 domains representing 13 different franchise names have been registered by a Christina Song, who is listed as the general counsel for the Oak View Group. The Oak View Group was the winning bidder for the right to redevelop Seattle's KeyArena, the former home of the SuperSonics.
Rasmussen notes that the cost of registering all of these domains would be in the neighbourhood of $600, so everything remains speculative at best, especially considering that no bid has been made and no ownership group for the team is even in place.
The 13 names are the Cougars, Eagles, Emeralds, Evergreens, Firebirds, Kraken, Rainiers, Renegades, Sea Lions, Seals, Sockeyes, Totems and Whales.
Some of the names hold significance in the Seattle area. The Rainiers were a Pacific Coast League baseball team that operated in Seattle for decades, while Totems were a Western Hockey League team that ceased operation in 1975.