Report: Wizards to make offer for Ujiri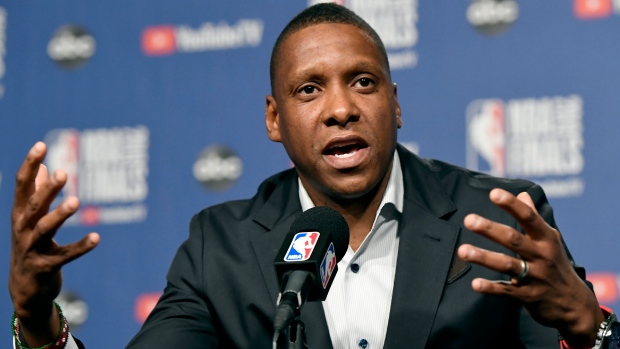 Just minutes after the Toronto Raptors won their first NBA Championship, details have emerged about the Washington Wizards' attempt to try and land Masai Ujiri.
According to ESPN's Adrian Wojnarowski, the Wizards are prepared to offer as much as $10 million annually to the current Raptors president of basketball operations and include an opportunity for ownership equity.
Ujiri has two years left on his contract with Toronto and has built a reputation on building teams into contenders. With the Denver Nuggets, Ujiri won executive of the year honours. He moved onto Toronto to serve as GM in 2013 where he would later be promoted to president.