Reports: Nick Diaz arrested in Las Vegas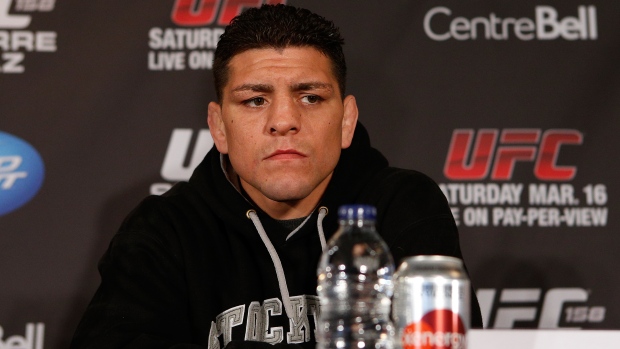 Former UFC welterweight title challenger Nick Diaz has been arrested in Las Vegas, according to multiple reports.
According to Officer Jay Rivera of the Las Vegas Metropolitan Police Department's Office of Public Information, Diaz was arrested at 7 p.m. PT on Thursday at a residence in Las Vegas.
Rivera, reading from the official arrest report, said officers entered and detained Diaz without incident.
Diaz, who has since posted bail and is expected to be released from Clark County Detention Center, is facing two charges in connection with the alleged incident. The first is felony domestic battery by strangulation, with bail set at $15,000. The second is misdemeanour domestic battery, with bail set at $3,000.
According to Rivera, Diaz was held in a special cell reserved for Code 5 (unruly) prisoners, which is likely why a booking photo was unavailable.
While Rivera could not officially confirm that the inmate was Diaz, the inmate's birthdate (August 2, 1983) and city of residence (Stockton, Calif.) match that of the UFC welterweight. Mixed martial arts websites MMA Fighting and MMA Junkie both independently confirmed Diaz's arrest.
The arrest was first brought to light by online MMA personality Front Row Brian, who provided his in-custody status on Twitter Friday morning.
Diaz has previously been arrested on charges of driving under the influence in 2014. He reached a plea deal in 2015, which resulted in a two-day jail sentence.
Diaz last fought in January, 2015 when he lost to Anderson Silva at middleweight, a result that was later overturned to a no contest following a positive drug test for Silva. His most notable fight was challenging Canadian star Georges St-Pierre for the welterweight title at UFC 158 at the Bell Centre in Montreal on March 16, 2013. Diaz lost the bout by unanimous decision