Riders agree to terms with DB Purifoy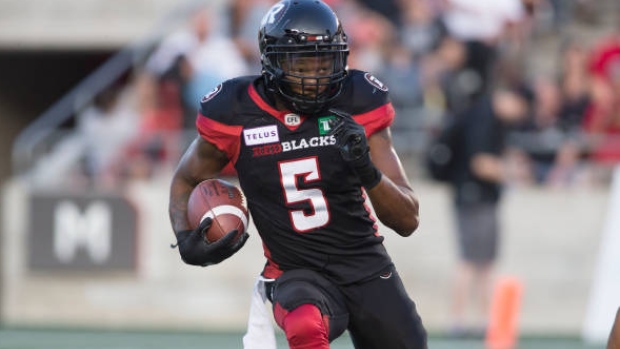 The Saskatchewan Roughriders have agreed to terms with Loucheiz Purifoy a day after the defensive back was released by the Ottawa Redblacks, according to TSN's Farhan Lalji.
The 25-year-old Purifoy recorded 29 tackles and an interception in seven games with the Redblacks this season.
Prior to signing with Ottawa in February, Purifoy spent two of his three seasons in the CFL with the BC Lions.
He has amassed 121 tackles and five interceptions in his career.