Roughriders denied permission to interview LaPolice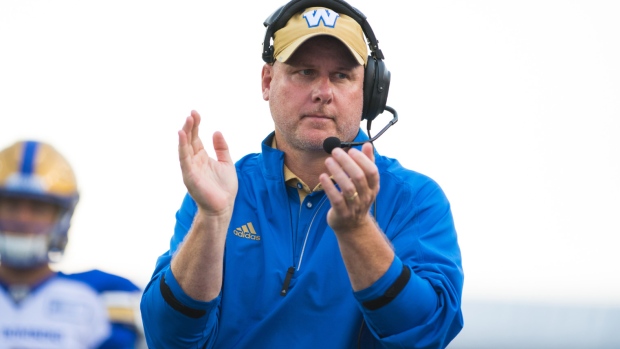 The Saskatchewan Roughriders have been denied permission by the Winnipeg Blue Bombers to interview offensive coordinator Paul LaPolice for their vacant head coaching position, according to TSN Football Insider Dave Naylor.
The news comes one day after the Roughriders were denied permission by the Ottawa Redblacks to interview offensive coordinator Jaime Elizondo.
Like Elizondo, the issue appears to be the request was made too late in the off-season, Naylor reported, noting LaPolice interviewed for the Toronto Argonauts' head coaching position in December.
TSN's Farhan Lalji reported LaPolice is believed to be very upset he was denied permission to interview with the Roughriders, and believes he was within his contractual rights to interview for head coaching jobs.
LaPolice has been the Blue Bombers' offensive coordinator for the past three seasons. LaPolice also has head coaching experience with the Blue Bombers.
The Roughriders are looking to fill their head coach position after Chris Jones left the team for the Cleveland Browns last week.