Russia calls up Ovechkin for Worlds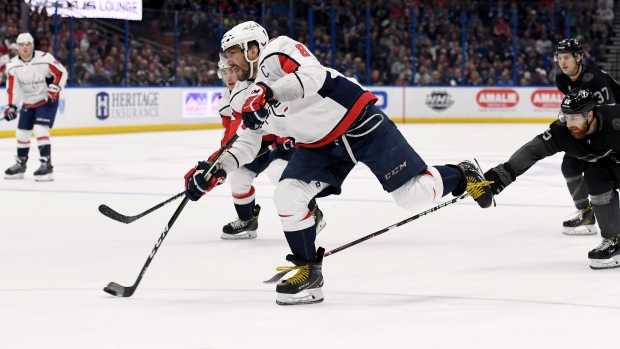 Team Russia called up Alex Ovechkin, Evgeny Kuznetsov and Dmitry Orlov for next month's world hockey championship on Thursday after the Washington Capitals were eliminated from the playoffs in Game 7 against the Carolina Hurricanes.
Ovechkin, who scored an NHL-high 51 goals and posted 89 points in 81 games this season, last played for Russia at the worlds in 2016 and has won three gold medals at the tournament. The 33-year-old scored four goals and posted nine points in the Capitals first-round series.
Kuznetsov, 26, scored his first goal of the first-round series in Game 7 and finished with six points in seven games. A two-time gold medallist at the tournament, Kuznetsov also last played at the worlds in 2016. He had 21 goals and 72 points in 76 games during the regular season.
Orlov finished third on the Capitals in average ice time during the postseason, logging an average of 23:23 per game. He had four assists in the first-round series and finished as a minus-2. In 82 regular season games, he scored three goals and posted 29 points. He is a one-time gold medallist at the tournament with Russia and also last played at the worlds in 2016.
The tournament will take place from May 10 to May 26 in Slovakia.