Thumbs up to Conn Smythe candidates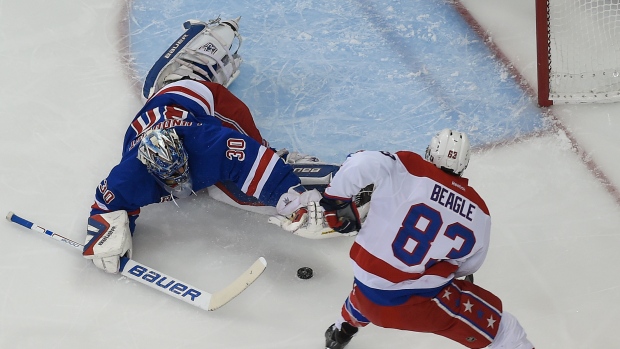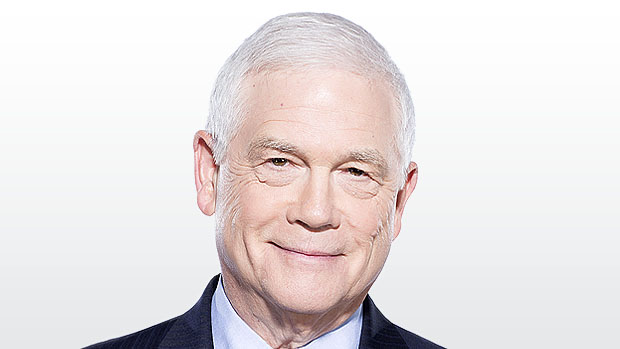 Dave Hodge
Host, TSN The Reporters with Dave Hodge
At the end of the first round of the Stanley Cup playoffs, I gave "thumbs up" to the best performers among forwards, defencemen and goalies and identified them as early candidates for the Conn Smythe Trophy. At the completion of the second round, I am now prepared to say that the MVP of the playoffs will quite likely come from that initial list, or the slightly revised version.. Assuming you need to hear those names again, they were:
Best forward - Corey Perry, Anaheim; Zach Parise, Minnesota.
Best Defenceman - Duncan Keith, Chicago; Ryan McDonagh, NY Rangers.
Best goalie - Carey Price, Montreal; Henrik Lundqvist, NY Rangers.
Since Parise and Price didn't make it to the second round, they are hereby replaced by forward Patrick Kane of Chicago and goalie Ben Bishop of Tampa Bay.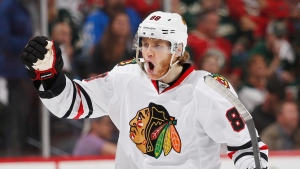 Othewrwise, Perry, Keith and McDonagh hold their spots and Lundqvist becomes the top goalie.
I'm not suggesting this takes any great insight - you can do it at home - but the Conn Smythe ballot entering the Stanley Cup final might well consist of a forward from the Western Conference champions - Perry or Kane - and the goalie of the Eastern Conference team - Lundqvist or Bishop. This shouldn't rule out Keith or McDonagh or other defencemen, but in the 49-year history of the award, it has been won by a forward or a goalie 40 times. Since you asked, forwards hold a 24-16 edge over netminders.
--
It was a remarkable year for rookies in the NHL, as evidenced by the three Calder Trophy finalists - Johnny Gaudreau, Mark Stone and Aaron Ekblad.
Some years would have found Nashville's Filip Forsberg an easy winner, which is the best way of realizing how good this rookie crop was.
However, none of those players will see his name on the Stanley Cup this season.
The most prominent rookie still active in the playoffs is New York Rangers forward Kevin Hayes. He's the only one who has scored more than one goal, and his second of two was right behind Derek Stepan's overtime winner in Game 7 against Washington as the most important goal of the season by a Ranger.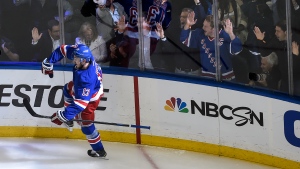 So thumbs up to Hayes for the goal the Rangers needed to puncture Braden Holtby's shutout bid and keep that game going, and also for a potentially interesting storyline should the Rangers play Chicago in the Stanley Cup final.
You are reminded that Hayes was drafted out of Boston College by the Blackhawks, but he chose not to sign with them and eventually exercised free-agent rights by choosing the Rangers. He contributed 45 points to New York's regular season cause, and that made him the NHL's fifth-leading scorer among rookies, yet another one who couldn't find room on the Calder Trophy list.