TSN Broadcast Team Announced for CEBL Games of the Week
The Canadian Elite Basketball League (CEBL) announced its lineup of broadcasters Tuesday for the 2023 CEBL Game of the Week schedule on TSN. The season tips off Wednesday evening when the 2022 CEBL Champion Brampton Honey Badgers head to Ottawa to take on the Ottawa BlackJacks in a 7:30 p.m. contest.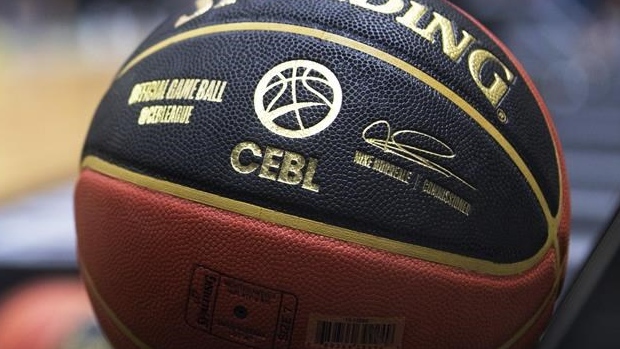 The Canadian Elite Basketball League (CEBL) announced its lineup of broadcasters Tuesday for the 2023 CEBL Game of the Week schedule on TSN. The season tips off Wednesday evening when the 2022 CEBL Champion Brampton Honey Badgers head to Ottawa to take on the Ottawa BlackJacks in a 7:30 p.m. contest.
The broadcast team features a distinctive NBA makeup that includes Chuck Swirsky (Chicago Bulls), Paul Jones (Toronto Raptors), Amy Audibert (Miami Heat), Rod Black (original Raptors television play-by-play broadcaster) and Nikki Reyes (former host of Raptors Game Day on TSN and now with CBC). They are joined by some of Canada's top CEBL broadcasters, including veteran Canadian play-by-play personality Rob Fai (Vancouver Bandits), former Canadian National team member Dwight Walton (Montreal Alliance and TSN 690 Radio), CBC host Heather Morrison (Saskatchewan Rattlers), and Joe Raso and Dhanung Balsara of CEBL+.
TSN will broadcast 13 regular season games in the first season of a multi-year partnership with the CEBL. The schedule includes three doubleheaders, the first coming May 30 with Scarborough visiting Ottawa and Niagara heading to Calgary. The home stretch of the regular season when playoff positioning will be on the line includes doubleheaders July 19 (Scarborough at Montreal and Vancouver at Saskatchewan) and July 26 (Scarborough at Brampton and Edmonton at Calgary).
The CEBL regular season schedule includes 10 tripleheaders and 24 doubleheaders with 38 games falling on weekends. The league's 10 teams are divided into Eastern and Western Conferences for the first time in league history. The Western Conference includes the Calgary Surge, Edmonton Stingers, Saskatchewan Rattlers, Vancouver Bandits, and Winnipeg Sea Bears. The Eastern Conference includes the Brampton Honey Badgers, Montréal Alliance, Niagara River Lions, Ottawa BlackJacks, and Scarborough Shooting Stars.
The full game schedule can be found here. The full postseason schedule will be announced later.
About the CEBL
A league created by Canadians for Canadians with a mission to develop Canadian players, coaches, sports executives, and referees, the CEBL boasts the highest percentage of Canadian players of any pro league in the country with 71 per cent of its 2022 rosters being Canadian. Players bring experience from the NBA, NBA G League, top international pro leagues, the Canadian National team program, and top NCAA programs as well as U SPORTS. Nine players have moved from the CEBL into the NBA following a CEBL season, and 28 CEBL players attended NBA G League training camps last October. More information about the CEBL is available at CEBL.ca and @cebleague on Instagram, Twitter, TikTok, LinkedIn, Facebook and YouTube.
Meet the full Broadcast Lineup
CHUCK SWIRSKY
Chuck Swirsky has served as the radio play-by-play voice of the Chicago Bulls for the past 15 seasons following 10 years in that capacity with the Toronto Raptors (1998-99 to 2007-08). He has broadcast more than 2,500 NBA games. Swirsky's association with Chicago sports started in 1979 with his WCFL AM 1000 talk show and has also included broadcasting Chicago White Sox games. He was inducted into the Chicagoland Sports Hall of Fame in 2016 and into the Illinois Basketball Coaches Association Hall of Fame and the WGN Radio Walk of Fame in 2018. Swirsky has called play-by-play for University of Michigan basketball and football. Swirsky grew up in Bellevue, Washington and gained his Canadian citizenship in January 2008.
ROD BLACK
As a Canadian sports broadcaster for more than 30 years, Rod Black has been a part of some of sports most iconic events, including multiple Olympic Games and PGA tournaments. He was on the mic for the Toronto Raptors inaugural season television broadcasts. Following a long career with TSN and CTV that included calling Toronto Blue Jays games and leading the pregame coverage of their 1992 and 1993 World Series championships, Black currently serves as host and brand ambassador for NorthStar Gaming, a Canadian-owned gaming brand. He currently handles play-by-play duties for the CEBL's Scarborough Shooting Stars.
ROB FAI
Rob Fai returns for his third season calling play-by-play with the Vancouver Bandits. A Paul Carson Award recipient for play-by-play excellence in British Columbia, Fai also lends his voice to EA Sports NHL Hockey, and was inducted into the Vancouver Canadians Hall of Fame after 15 seasons of calling professional baseball. Fai has also worked within the TSN family hosting Rob Fai Nation Radio, and currently hosts talk shows on both CKNW 980 in Vancouver as well as 640 Toronto.
AMY AUDIBERT
Returning to the CEBL for her fourth year, Niagara Falls native Amy Audibert of the Miami Heat radio broadcast team has served as a broadcast analyst for the Toronto Raptors. She was studio host for the first-ever all-female broadcast of an NBA game, which was aired on TSN. Audibert's on-air experience also encompasses the WNBA, NBA TV, ESPN, CBS Sports, TheACCNetwork Extra, Raycom Sports, and NBA TV Canada. She also spent three years as a sideline reporter for Time Warner Cable Sports Channel (no Spectrum Sports) for a variety of sports/leagues across Western New York.
PAUL JONES
Paul Jones is Canadian sportscaster who has served as a play-by-play and colour analyst for Toronto Raptors radio broadcasts since the team's inaugural season in 1995. He appears on the weekly basketball show Hoops on Raptors NBA TV and is a co-host on the show Double Dribble. Jones has also served as studio analyst and sideline reporter for the Raptors and the Canadian Senior Men's National team on TSN, CTV, and Rogers Sportsnet.
JOE RASO
Joe Raso, senior director of basketball for the CEBL, returns for his fifth year on the league's broadcast staff. Raso has been involved in all levels of basketball for more than 35 years. He is the all time winningest head coach in McMaster University history, where he coached his teams to four OUA championships and four silver medals at the CIS National Championships. Raso has also worked on the international level as the Head Scout for the Canadian Men's National team, and was an assistant coach with the program for four years. Raso has experience as a TV analyst for the CEBL, FIBA, CBC, and TSN.
DWIGHT WALTON
A member of Canada's Senior Men's National team from 1986-1995, Walton serves as colour analyst for the CEBL's Montreal Alliance. He is also the basketball analyst for TSN 690 Radio in Montreal and is a contributor to Sportsnet 590 The Fan in Toronto. Walton is an assistant coach with the men's basketball program at Montreal's Concordia University.
HEATHER MORRISON
Heather Morrison, a member of the CEBL's Saskatchewan Rattlers broadcast team, is a broadcaster and public speaking coach from Saskatoon. This is Morrison's third season with the CEBL. She has also handled sideline coverage for Canada West Football and spent three years as an associate producer with CBC Saskatchewan, where she also hosted radio programs and was a television weather reporter. Morrison has had a long career in the arts as an actress, producer, writer, and director. She is the founder and CEO of Deliver Your Best public speaking coaching.
NIKKI REYES
Nikki Reyes, current host of Canada's Ultimate Challenge on CBC, is a former TSN and Sportsnet reporter and host who has covered the Toronto Raptors, Maple Leafs and Blue Jays. With Canada's Ultimate Challenge, Reyes has worked with notable athletes including Olympians Waneek Horn-Miller (Water Polo), Clara Hughes (Cycling, Speedskating), Gilmore Junio (Speedskating), Jen Kish (Rugby Sevens) and former NFL tight end Luke Wilson.
DHANUNG BALSARA
Dhanung Bulsara, or commonly known as 'D', enters his third season with the CEBL as a sideline reporter. For the past two seasons Balsara patrolled the sidelines covering home games for the Guelph Nighthawks, Hamilton Honey Badgers and Niagara River Lions. Last season also saw him draw his first national television assignment with CBC Sports with a CEBL game. This summer Balsara is also serving as an in-game host for the Toronto Blue Jays at Rogers Centre. He spent the last two seasons with the Raptors 905 as an in-game host as well.