TSN Hockey Bobcast: McKenzie's variables in asssessing the Canadiens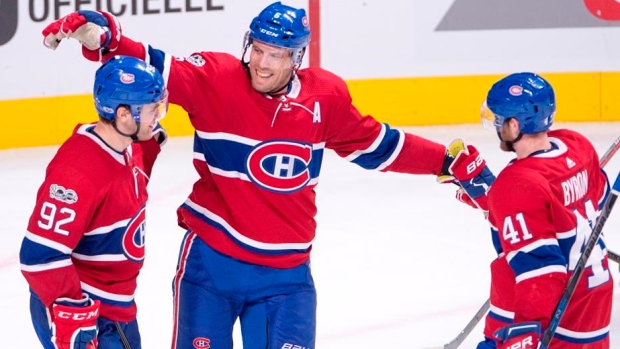 With training camp getting underway, TSN Hockey Insider Bob McKenzie provides previews for each Canadian NHL team in his TSN Hockey Bobcast.
Check out Bob's thorough look at the Montreal Canadiens.
MONTREAL CANADIENS
"There's really not too much point in even trying to roll out what the potential lines for this year's Montreal Canadiens, because I really think there's too many variables. There are literally so many options for the Habs. Now, I think we've got to be careful - when we say 'so many options' that's usually a positive - that should not necessarily be construed as a really good thing, I don't think...
"I'm in a wait and see mode - I think they can still be a competitive team, but what I'm saying is that training camp is a time when head coach Claude Julien is going to do a lot of experimentation...he's got so many unanswered questions...
"There's a lot of noise in the Montreal media right now and not much of it is positive, let's be honest here. I think fan and media disenchantment with GM Marc Bergevin is at an all-time high. But there's no question that owner Geoff Molson - certainly to this point, anyways - has been solidly behind Bergevin and it remains to be seen how that confidence continues, especially if the Canadiens don't get off to a good start this season.
I'm not sure a lot of people envision the Montreal Canadiens as a Cup contender - I certainly wouldn't put them in that category - and unless Carey Price is other-worldly and everyone stays healthy and all those NHL wingers have career offensive years, I guess you could allow that opportunity they could contend? But what if Price is just 'okay?' What if Weber takes longer returning to the lineup and has missed so much time that he can't come back on top of his game? There are a lot of variables that could go the wrong way for the Montreal Canadiens..."