Vegas F Shipachyov has returned to Russia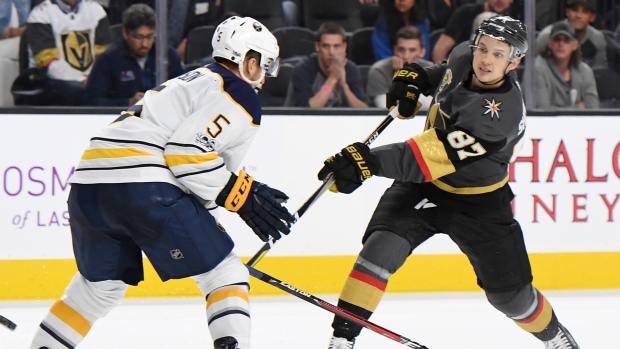 TSN Hockey Insiders Darren Dreger, Pierre LeBrun and Bob McKenzie joined host James Duthie to talk about which rookies may stay and may go ahead of the 10-game deadline, the latest chapter in the Vadim Shipachyov saga in Vegas and more.

Should he stay or should he go? 10-game deadline to decide the fate of many NHL rookies nears
Many NHL rookies are near 10 games played in their young NHL careers, which means teams have to decide whether they want to keep the player on an NHL roster for the rest of the season and burn a year of their entry level contract or send them back to the CHL. The Insiders weighed in on where some of these rookies may end up.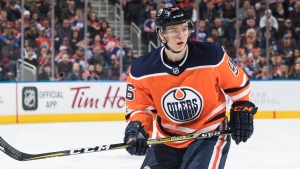 Bob McKenzie: "First up would be the Edmonton Oilers with Kailer Yamamoto, who's off to a very strong start with the Oilers. It's been tougher sledding for him lately, but he has been playing notable minutes. He's played eight games and if he plays Friday night against the New Jersey Devils that would be game number nine, so a decision's getting close on him."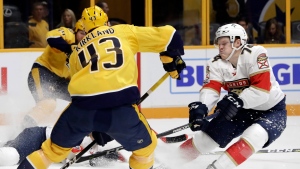 "Owen Tippett of the Florida Panthers will be playing in his seventh game tonight [against the Columbus Blue Jackets] and I would be surprised if the Florida Panthers keep him past the nine or 10-game mark, but that decision has yet to be made."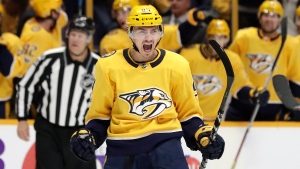 "And Samuel Girard, because of the injury to [defenceman] Ryan Ellis, [the Nashville Predators] want to take the full time [to decide whether or not to send him back to the CHL]. Ellis won't be back until Christmas or the New Year, Samuel Girard is a guy that David Poile wants to look at right up to that nine game mark before they make a decision, but if Girard was to be sent back to Junior Hockey, he might be one of those Junior guys that ends up on the radar of Hockey Canada as a potential Olympic player.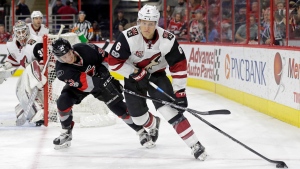 Darren Dreger: "Now, there's been some speculation lately that the Arizona Coyotes may consider sending Jakob Chychrun back to the Ontario Hockey League and the Sarnia Sting. Hockey Canada got word of this rumour that goes along with Chychrun and instantly jumped on board, asking if that was possible and if possible, they'd love to have him as part of the World Junior Championship and furthermore, playing in South Korea for Team Canada at the Olympics. But [general manager] John Chayka of the Arizona Coyotes says no dice. [Chychrun] is not healthy yet and he's trying to get healthy, but he's staying with the Arizona Coyotes."

Leaving Las Vegas: The Latest on Shipachyov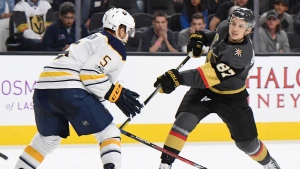 The saga between forward Vadim Shipachyov and the Las Vegas Golden Knights continues as the two sides continue to work out what the next step will be for the 30-year-old. Shipachyov was suspended by the team on Oct. 29 for leaving the AHL's Chicago Wolves to return to Russia. The Insiders believe that it will end with Shipachyov having his contract terminated or he will retire from the NHL, but it's not that straight-forward.
Pierre LeBrun: "[Shipachyov] actually got on a plane last Thursday and went back to Russia, let's start there. But that doesn't mean he can sign in the KHL – not yet, because his rights are still owned by the Golden Knights and that's where it gets interesting. Why not have him on unconditional waivers, as we've been expecting all week, and start the mutual termination process? Not that easy. The Golden Knights want a written guarantee that a) He's going to pay back the $2 million signing bonus and b) Never try to recoup it at a later date. Ok, well, the NHL gets involved and they've had discussions with the NHLPA and how can they get this all done and in the meantime the player says, 'No problem, I just want to get out of here.' Again, the NHLPA says it's not just about this player, it's about the precedent – they're not big on players paying back bonuses. All I can tell you is, over the last 72 hours NHLPA and the NHL are trying to resolve this matter so [Shipachyov] is free and clear and home, whether it's a termination of contract or a retirement from the NHL like Ilya Kovalchuk, it remains to be seen, so stay tuned."

Who is Team USA potentially looking at for their Olympic roster?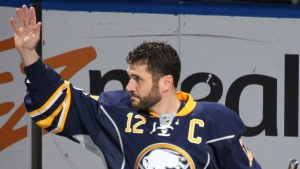 They're are a few familiar faces that may be cropping up when Team USA unveils their roster for the 2018 Winter Olympics in South Korea.
Dreger: "Well, they've got at least four [players] of interest: Brian Gionta, who's not playing professional hockey right now, but practicing in the American Hockey League and he's going to the Deutschland Cup to represent Team USA, so it's very likely he'll be on the Olympic team; Ryan Malone, as well, is expected to be in the mix for the Olympics in South Korea; Matt Gilroy and Marc Arcobello, former Edmonton Oiler. Gionta's interesting in the sense that he's willing to listen to outside interest from the National Hockey League, so perhaps a good showing internationally will help him do that."
Boudreau meets with Dumba to discuss recent struggles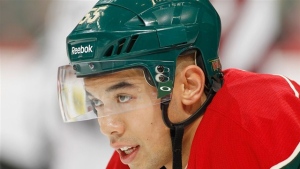 Minnesota Wild head coach Bruce Boudreau met with slumping defenceman Matt Dumba on Thursday morning as the team tries to kickstart the 23-year-old's season.
LeBrun: "They almost scratched him for Thursday night's game against Montreal, but Bruce Boudreau decided not to. He met with Dumba on Thursday morning. They're high on this kid, let's be honest, they kept him over [Marco Scandella]. Last summer when the Wild had to trade a player, they decided to trade Scandella and kept Dumba, but he has to be better. This is a guy who had 11 goals last year, doesn't have one yet, he's a big part of [Minnesota's] future and a big part of their now and he needs to be better."