A class of their own
On Monday, five great players and two established builders will be enshrined at the Hockey Hall of Fame. TSN's Jamie McLennan shares what it was like playing with and against some of them.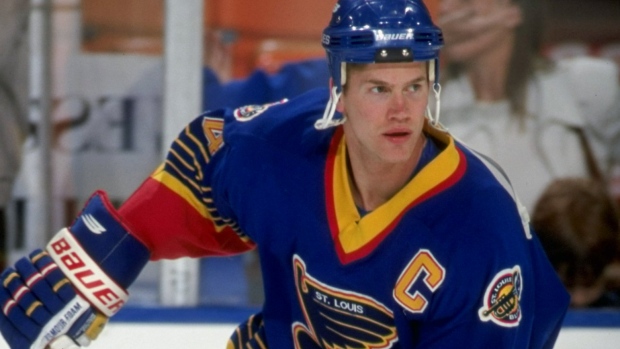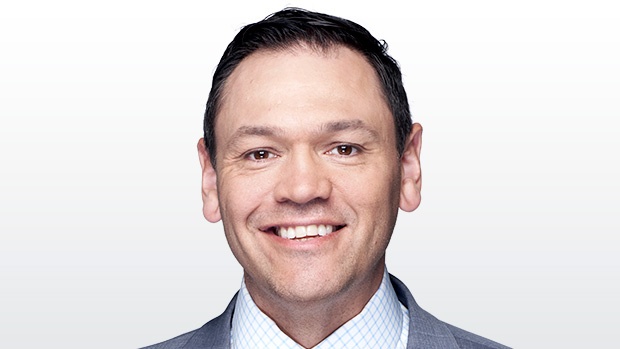 On Monday, five great players and two established builders will be enshrined at the Hockey Hall of Fame - a well-deserved recognition for all of them.
I'm honoured to say I've played with and against some of them during their storied NHL careers.
I had the luxury of playing with Chris Pronger for more than three years in St. Louis and we've always maintained a very close friendship. I am proud to call him one of my best friends. Everyone knows of the great player he was, as well as his well-earned reputation as a fierce – and feared - competitor.
There are so many great stories I could tell about Chris, but the one I'll never forget was the scariest situation I ever endured as a player - May 10, 1998 and Game 2 of our Western Conference semi-final series against the Detroit Red Wings.
Led by Scotty Bowman, they were an amazing team with stars such as Steve Yzerman, Brendan Shanahan, Igor Larionov, along with this year's Hall of Fame inductees Sergei Fedorov and Nicklas Lidstrom (who I will definitely mention later).
Our Blues team was solidly stacked as well, with guys like Brett Hull, Al MacInnis and of course, Chris. The battle was ferocious and as nasty a series as I've ever seen. There was no love lost on either side as we fought for every inch of ice.
Chris was as nasty as ever and had a very good battle going with Marty Lapointe. They were at each other's throats all series long. Early in the third period, Chris and Marty were battling in front of the crease and the puck went back to Detroit's Dmitri Mironov. He blasted a slap shot towards the net and Chris - in his usual fashion - fronted the shot to block it. Only it hit him square in the chest. Chris skated for a second and then just dropped.
I had the perfect sightline from the bench - right behind Mironov. I could tell something was wrong right away. Chris didn't seem to be moving, and by the reaction of every other guy on the ice, something was seriously wrong.
It's strange how players can be such a hated rivals on the ice or on the field, but band together when something like that happens. Chris was a respected player and the way both teams responded at that moment showed why hockey is a great community.
Yzerman came over to check on him while Lapointe, who had been engaged in a physical and mental war with Chris all series long, was right there as well. We were just a mess on the bench. A few guys were very emotional, myself included.
Although we were in an intense playoff game, we shared a very numb feeling the rest of the night.
The intensity dropped and it was almost like the guys were just going through the motions to get it over with. We were losing badly in that game anyways, but it was like we couldn't wait for it to end so we could see how Chris was doing.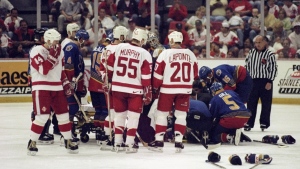 Keep in mind that this was 17 years ago. We didn't have the luxury of social media or YouTube to get real-time updates from Insiders or doctors (see Connor McDavid). Everyone was scrambling for information on Chris's health.
We eventually got word that Chris was okay and being treated and it was a load off everyone's mind. And I'll be honest - I don't believe anyone thought he was going to be back in the series. But knowing Chris, there he was four days later, playing like nothing happened, as mean and competitive as ever.
That really didn't surprise anyone.
There are tons of great stories about Chris, but I always remember that one the most - a scary moment involving a teammate and friend.
In my mind, Chris will go down as one of the greatest defencemen to ever play in the National Hockey League. He was a fierce competitor with a great knowledge of the game. He controlled the play and led by example. He was feared, but respected by his peers and left and incredible impact on the organizations he played for (it's no secret that every team he left never made the playoffs the following season). But most of all, he was just a great teammate.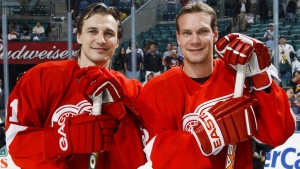 Two other star players took part in that intense series will also be enshrined on Monday.
Lidstrom controlled the pace of the game for the Detroit Red Wings. As an opponent, I saw that everything on the ice for him was methodical.
He never seemed to make a mistake - or get hit for that matter - and what made it more difficult as a goaltender playing against him was that he rarely missed the net. The only time he did was a set Red Wings play that they executed all the time - a short-side slap shot off their own boards that would bank right into the slot.
Nicklas was a class player and is an even classier person. When he wasn't dismantling you or your team, he was an absolute joy to watch.
One word comes to mind with his teammate Fedorov - terrifying.
He was so fast and so strong with the puck. He would come in on his off-wing, put the puck to the middle – right through the triangle of the defender - and shoot. All in one stride, too. That was almost impossible to stop as a goaltender.
Fedorov had the ability to go end to end and score. The release of his shot was very deceptive and very tough to track off his stick. He competed hard for pucks and wanted it all the time to be that difference-maker.
I once had a chance to meet and hang with him one night at a Kid Rock concert and found he was a very down-to-earth superstar who enjoyed life the right way.
Another great player I had the chance to see up close was Phil Housley.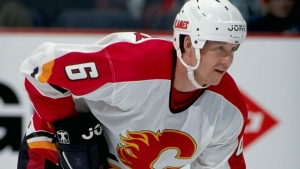 He such an intelligent player - deceptive in all areas and could stop on a dime. He was very agile and quick on pucks, had a sneaky wrist shot from the point that was very accurate, had unreal on-ice vision and was always looking for options to thread the needle with a perfect pass. It made him dominant in power-play situations.
Housley was a respected leader on every team he played for and I've had the fortune of crossing paths with him not only as a player, but through the coaching ranks as well. He's a great person with a great family and you won't to find anybody with anything other than great things to say about him.
Congratulations to them all - along with fellow Hall of Fame classmates Angela Ruggiero, Peter Karmanos and Bill Hay.