Argos release veterans Bass, Tyms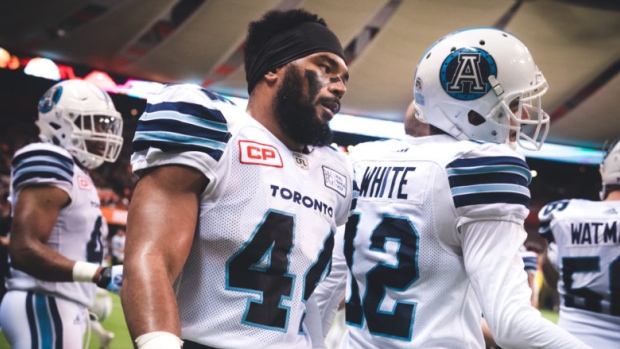 The Toronto Argonauts announced Monday they have released veteran international linebacker Khalil Bass and wide receiver Brian Tyms.
Bass has been with the Argonauts the past two seasons but only played in two games on defence during his stint in the Double Blue, recording three tackles. The 28-year-old played more regularly with the Winnipeg Blue Bombers and Ottawa Redblacks prior to his time in Toronto, and for his CFL career has 223 tackles, 11 sacks, and three interceptions in 48 games.
Tyms started the first two games of the season with the Argos and had seven receptions for 55 yards. Prior to his stint with the Argos, Tyms played parts of two seasons with the Hamilton Tiger-Cats and has 36 receptions for 292 yards and a touchdown in 11 games.