Bombers name Nichols starter against Lions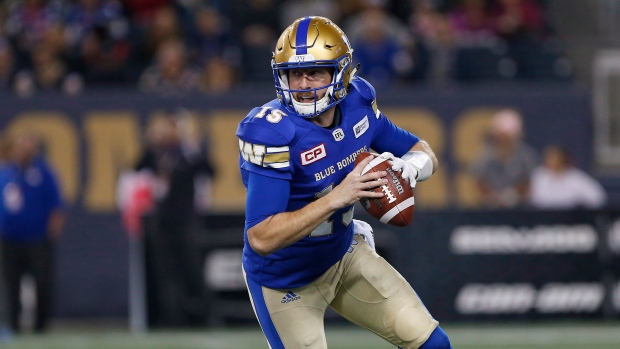 Matt Nichols will make his season debut against the BC Lions Saturday as the starter, the team confirmed Thursday.
Nichols had missed the last four weeks after suffering a knee injury in a pre-season practice.
The team took Nichols off the six-game injured list earlier this week and Nichols split first team reps at Wednesday practice with Chris Streveler.
Streveler, a CFL rookie, has been filling in for Nichols while he recovers, and has led the Bombers to a 1-2 record, throwing for 570 yards and six touchdowns to two interceptions.
Nichols, when healthy, has been the team's starter the past two and a half seasons.