Blue Jays hope to solve Bronx woes
The Toronto Blue Jays will try to salvage the finale of a three-game series against the New York Yankees Thursday in the Bronx.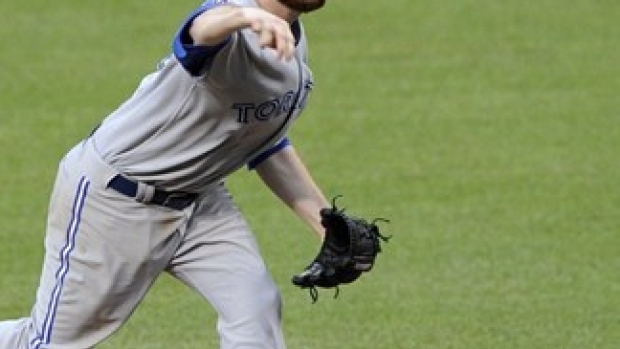 (SportsNetwork.com) - The Toronto Blue Jays will try to salvage the finale of a three-game series against the New York Yankees Thursday in the Bronx.
The Jays are coming off Wednesday's 7-3 loss, as starting pitcher Mark Buehrle failed in his bid for an 11th win of the season. Buehrle gave up three runs -- two earned -- and six hits in six innings.
"I feel like, overall, I pitched pretty good," said Buehrle. "I gave up a fly ball to right field, two-run homer, and we end up losing the game. Same thing yesterday, we lost the game on a little 318-foot fly ball that ends up going out. Obviously these are the dimensions of the stadium, you have to play with it."
Chad Jenkins allowed three runs in relief.
Jose Bautista, Dioner Navarro and Colby Rasmus had an RBI apiece for the AL East-leading Blue Jays, who are 2 1/2 games ahead of the Yankees in the division and are winless in the last 15 games in the Bronx. Toronto has lost 24 of the last 26 visits to Yankee Stadium.
"Maybe we don't like the bright lights of Broadway, that's all I can figure," Blue Jays manager John Gibbons said. "Last year, we didn't win a game here. We lost the first couple here (this season), and then it goes even further back. It's a mystery, who knows why? They definitely have our number, but there's a lot of games left here, and we need to bounce back."
Jose Reyes was 0-for-5 and had hit safely in 16 of his last 17 games.
The Jays, who are 2-4 on a 10-game road trip, have lost eight of 11 games overall, and will send Drew Hutchison to the hill Thursday. He is 5-4 with a 3.62 earned run average and has won four of his last five decisions, including Friday's 4-0 win at Baltimore. He delivered seven shutout innings and scattered six hits.
Hutchison, a right-hander, is 4-1 in nine road assignments and 1-1 with a 6.75 ERA in two career starts against the Yankees.
The Yankees aim for a sweep of the Jays and will try to move closer to the top spot in the AL East. Brian McCann homered and had five RBI in the recent victory, while Brett Gardner pounded out four hits for New York, winners in two straight and six of the last eight games.
McCann became the first Yankees catcher with a homer, triple, and five RBI in a game since Elston Howard in 1962.
"It was just nice to contribute on the offensive side -- for a change," said McCann. "Just the fact that I wasn't really contributing was on my mind more than (not hitting home runs). I've been grinding in the cage, working, and a couple of things felt good in the last game. I was able to carry it into tonight."
Chase Whitley improved to 3-0 and allowed two runs in five innings.
New York's 15-game home winning streak over the Blue Jays is the longest by one team over another since Toronto topped Baltimore 16 straight times at Rogers Centre from 2009-11.
David Phelps gets the call for the Yanks Thursday and is 2-4 with a 4.32 ERA. The Yankees had lost his previous four outings until a 7-0 win at Oakland last Friday, as he pitched 6 2/3 scoreless innings.
Phelps had allowed 16 runs in his past three outings and is 2-0 with a 4.26 ERA in eight career games (3 starts) against Toronto.
New York is 4-1 against Toronto this season.