Bombers sign Jeffcoat to two-year extension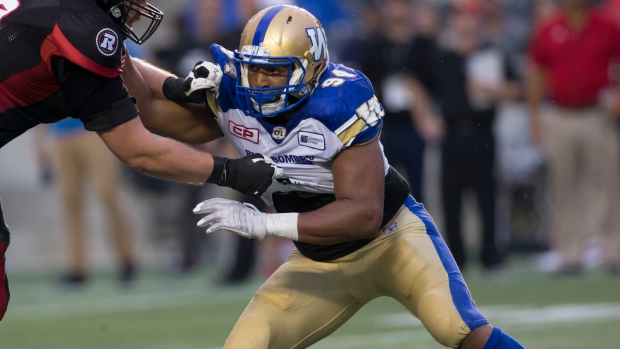 The Winnipeg Blue Bombers announced Monday they have signed defensive end Jackson Jeffcoat to a two-year contract extension.
Jackson played in 12 games for the Blue Bombers last season, finishing with 21 tackles and five sacks.
The 27-year-old has spent the past two seasons in Winnipeg and has 57 tackles and 12 sacks in 28 regular season games.
"Jackson has continued to develop into a very strong pass rusher for us," General Manager Kyle Walters said in a team release. "He was able to come back strong after missing some time due to injury last season, and really played well in the postseason for us as well. He's a big part of our defence up front and we are thrilled to have him back."