Bruins sign McQuaid to four-year, $11M deal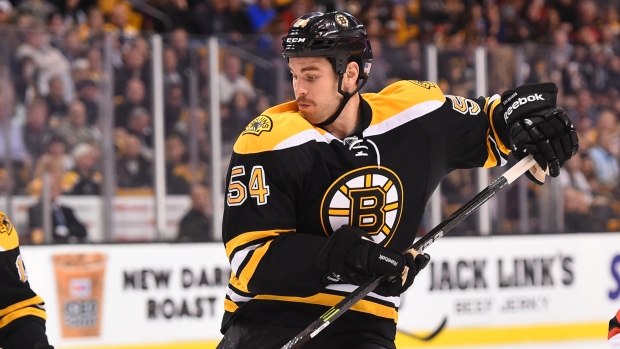 Boston, MA (SportsNetwork.com) - The Boston Bruins have signed defenseman Adam McQuaid to a four-year contract extension through the 2018-19 season at an NHL cap figure of $2.75 million per year.
The 28-year-old native of Prince Edward Island picked up a goal and six assists over 63 games for the Bruins this past season, his sixth NHL campaign.
Since breaking into the Boston lineup in 2009, McQuaid has racked up nine goals and 34 assists along with 430 penalty minutes in 283 appearances for the franchise. He contributed four assists in 23 postseason contests when the B's won the Stanley Cup in 2011.