Canada's Greatest Curlers: McEwen earns top spot as best lead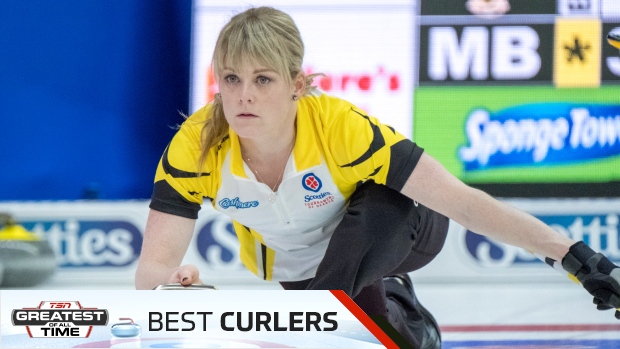 Dawn McEwen has run away with the vote for the greatest Canadian female lead in history.
The 38-year-old claimed 18 of 31 first-place votes from a panel consisting of broadcasters, reporters and elite-level curlers.
Panel members cast their votes using a weighted point system. Eight points were awarded for a first-place vote, four points for a second-place vote, two points for a third-place vote and finally one point for a fourth-place vote.
McEwen's total score of 183 was almost 100 points better than Marcia Gudereit and Lisa Weagle who finished tied for second with five first-place votes each.
Five-time Scotties champ Nancy Delahunt finished fourth with a single first-place vote and a total score of 69.
The Greatest Canadian Female Leads

Stats
| Name | Rank | Total Score | Years | Scotties | Worlds | Olympics | Totals |
| --- | --- | --- | --- | --- | --- | --- | --- |
| Dawn McEwen | 1 | 183 | 2008-2019 | 5 | 2 | 1 | 8 |
| Marcia Gudereit | 2 | 88 | 1993-1998 | 3 | 3 | 1 | 7 |
| Lisa Weagle | 3 | 88 | 2013-2019 | 3 | 1 | - | 4 |
| Nancy Delahunt | 4 | 69 | 1999-2004 | 5 | 2 | - | 7 |
The "Years" column is the range of seasons from their first gold medal at an Olympics/Worlds/Scotties to their last. If they're still active, the second year will be 2019.
Dawn McEwen (Manitoba)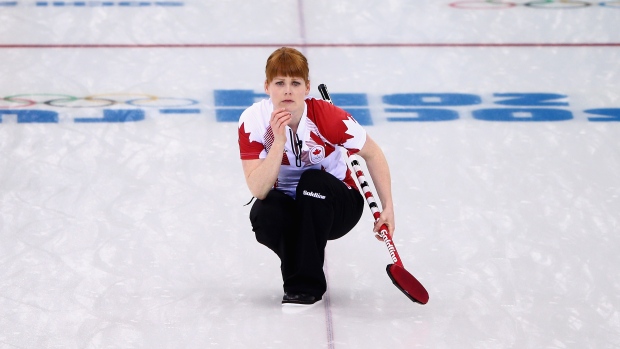 Dawn McEwen grew up in Ottawa and got her first taste of the Scotties Tournament of Hearts playing for Ontario in the 2005 championship. As lead for Jenn Hanna, the team made it to the final before losing to Jennifer Jones and her Manitoba rink.
McEwen obviously made an impression as, two years later, Jones asked her to join the squad and she relocated to Manitoba. The new lineup that included Jill Officer and Cathy Overton-Clapham quickly found a groove, winning the 2007 Canada Cup, and the 2008 Scotties and world championship in a wildly successful season.
There would be another eight Hearts appearances for McEwen and four more Canadian titles, along with a second world title in 2018.
In 2013, she helped her squad capture the Canadian Curling Trials making her an Olympian. A few months later, she joined her teammates on the top step of the podium in Sochi, Russia, as gold medal winners, going through the competition undefeated.
While McEwen is a smart and committed sweeper, the hallmark of her game is her consistency. Rarely does she have a poor game. In the 2014 Olympics, for example, she ended the week shooting 91 per cent in the round robin, and posting a near-perfect 99 per cent in the final.
Marcia Gudereit (Saskatchewan)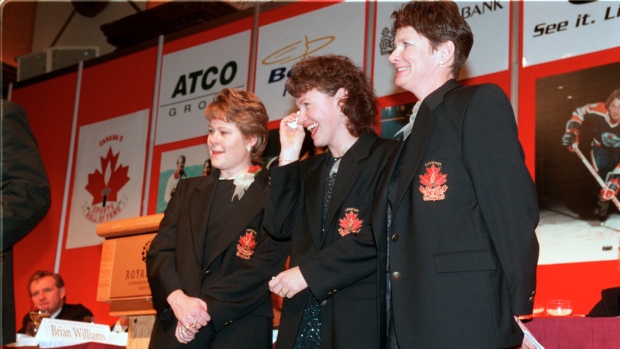 The product of Moose Jaw, Sask., Marcia Gudereit was part of one of the most successful curling rinks to step on to the ice.
In 1990 she joined a rink skipped by Sandra Schmirler and promptly won the provincial title, advancing to the Scotties Tournament of Hearts where they finished fourth.
Two years later, the Saskatchewan team returned to the Canadian championship, this time winning the title and adding the world championship a month later.
Gudereit helped her team do the same thing the next year, making it the first Canadian foursome to repeat as world champions.
They added a third Canadian and world title in 1997 and then that fall won the Canadian Curling Trials to earn the right to represent Canada at the 1998 Olympic Games in Nagano, Japan.
There, they became the first women's curling team to win the gold medal with Gudereit leading all players with a shooting percentage of 95.
Lisa Weagle (Ontario)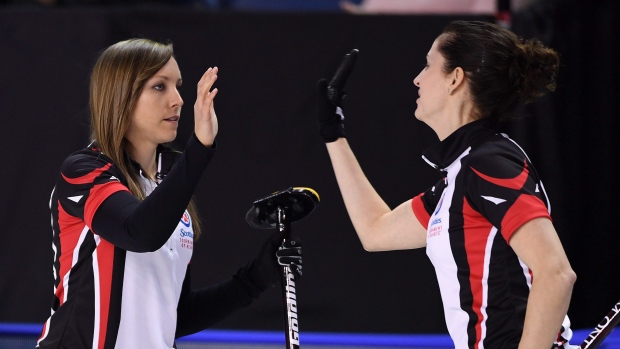 Not many curlers can profess to having a shot named after them, but such is the talent of Lisa Weagle that a stone in the free-guard zone just pushed out to the side of the sheet bears her name.
Weagle played competitively through juniors and into her women's career but it was when she joined the Rachel Homan rink in 2010 that her play took off.
The Ottawa native has made five Scotties appearances representing Ontario, winning three times and finishing third once. She has never been worse than third in shooting percentage at her position.
Her team has also won 10 Grand Slam titles and led the Canadian Team Ranking System on three occasions.
In 2017, Weagle helped her team win the Canadian Curling Trials, making them Team Canada for the 2018 Olympics in PyeongChang, South Korea.
Nancy Delahunt (Nova Scotia)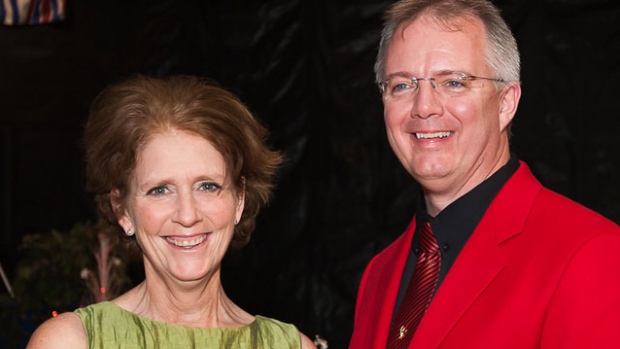 Reaching the Scotties Tournament of Hearts 13 times is an outstanding achievement for any curler. Winning the championship five times makes it even more special.
That's the record that Nancy Delahunt established, the majority of it as part of the Colleen Jones rink out of the Mayflower Curling Club in Halifax.
Delahunt was a key member of the Jones foursome that captured five Canadian titles over a six-year period. Not only did she deliver lead rocks and sweep, but she also held the broom when skip Jones delivered the final two stones.
It was a unique rotation but one that proved itself with the team's record that also included two world championship crowns.
Canada's Greatest Curlers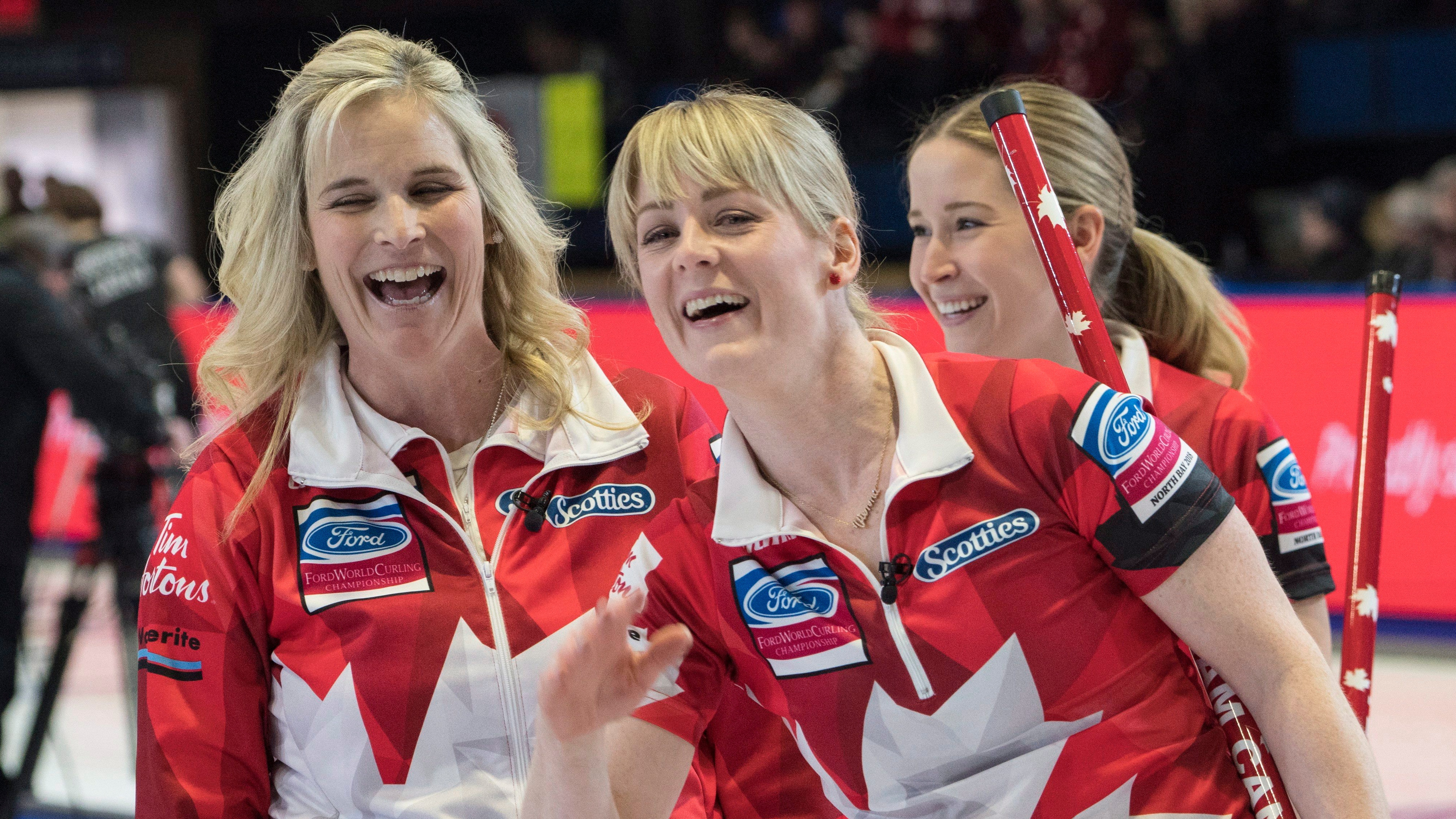 Who is your pick for the greatest Canadian female lead?