Canada's Greatest Curlers: Olympic champion Betker earns nod as top third
Canada's Greatest Curlers: Female Third - Jan Betker
Jan Betker, Sandra Schmirler's right-hand woman, has been the named the greatest Canadian women's third of all time after garnering 12 first-place votes and a total score of 143 from a panel consisting of broadcasters, reporters and elite-level curlers.
Betker was a stable force for Schmirler's crew that won three Scotties, three world championships and Olympic gold in the 1990s.
A TSN panel comprised of 31 curling personalities including broadcasters, reporters and elite-level curlers voted. Panel members cast their votes using a weighted point system. Eight points were awarded for a first-place vote, four points for a second-place vote, two points for a third-place vote and finally one point for a fourth-place vote.
Cathy-Overton Clapham, famous for being a part of the Jennifer Jones dynasty in the 2000s, received eight-first place votes while Colleen Jones' third Kim Kelly had five.
The top four was rounded out by current Jennifer Jones' third Kaitlyn Lawes.
The Greatest Canadian Female Thirds

Stats
| Name | Rank | Total Score | Years | Scotties | Worlds | Olympics | Totals |
| --- | --- | --- | --- | --- | --- | --- | --- |
| Jan Betker | 1 | 143 | 1993-1998 | 3 | 3 | 1 | 7 |
| Cathy Overton-Clapham | 2 | 106 | 1995-2019 | 5 | 1 | - | 6 |
| Kim Kelly | 3 | 87 | 1999-2004 | 5 | 2 | - | 7 |
| Kaitlyn Lawes | 4 | 77 | 2014-2019 | 1 | 1 | 1 | 3 |
- The "Years" column is the range of seasons from their first gold medal at an Olympics/Worlds/Scotties to their last. If they're still active, the second year will be 2019.
Jan Betker (Saskatchewan)
For a skip to be great, they need a reliable and talented third.
Jan Betker was exactly that for Sandra Schmirler.
Betker won the 1984 Canadian mixed championship as a lead for Randy Woytowich's Saskatchewan team. However, the Regina native wouldn't break out onto the curling scene until she joined Schmirler's squad in the early 1990s.
The pair played together at the 1991 Scotties and lost to Ontario in a tiebreaker. They returned to the 1993 Canadian championship in Brandon, this time with Joan McCusker at second and Marcia Gudereit at lead.
The new foursome rolled to first place in the round robin with a 9-2 record before beating Manitoba in the final to win their first Scotties. Betker shot a team-high 85 per cent in the contest. A few weeks later, they were crowned world champions after finishing atop the standings in Geneva, Switzerland.
Betker and Team Schmirler captured national and world titles in both 1993 and 1997 as well as the third taking All Star nods in both of those Scotties championships.
At the 1998 Olympics in Nagano, the team's shining moment, Betker had the best shooting percentage among thirds at the event as Canada finished with gold medals around their necks.
Following Schmirler's death in 2000, Betker took a step back from the game for a few seasons before deciding to take over skip duties. Betker led her team to fourth place at the 2003 Scotties but would never reach the same heights as she did with Schmirler.
Betker has been inducted into both the Curling Canada Hall of Fame as well as Canada's Sports Hall of Fame.
Cathy Overton-Clapham (Manitoba)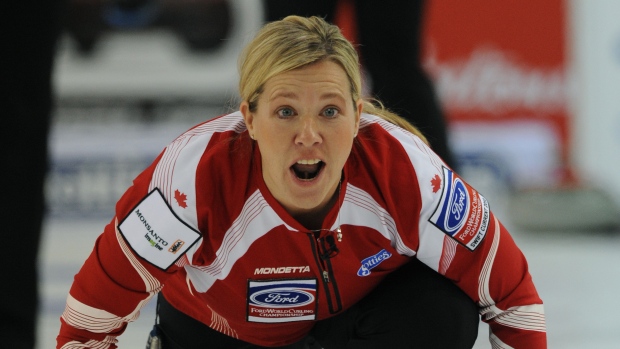 Cathy Overton-Clapham is one of the winningest curlers in history.
The Winnipeg native was a member of one of the three teams that captured three consecutive Scotties Tournament of Hearts, winning the titles with Team Jennifer Jones from 2008 to 2010.
She also won the Canadian championship with Jones in 2005 and another with Connie Laliberte in 1995. Her five Scotties titles ranks her second on the all-time list behind Jones, Jill Officer and Colleen Jones, all with six.
Overton-Clapham and the rest of the curling world was blindsided in 2010 when Jones surprisingly dropped the third in favour of rising star and Canadian junior champ Kaitlyn Lawes. Overton-Clapham got payback of sorts at the 2011 Scotties in Charlottetown, beating Jones in the round robin as a skip of her own rink.
The 49-year-old is still playing at a high level today as she was an integral part of Chelsea Carey's improbable run at the most recent Roar of the Rings Olympic trials in Ottawa.
Having twenty-two years pass between her first national title in 1995 to being one win away from representing Canada at the Olympics in 2017 proves Overton-Clapham deserves to be on this list as one of the best of all time.
Overton-Clapham was inducted into the Curling Canada Hall of Fame in 2018.
Kim Kelly (Nova Scotia)
Kim Kelly was an integral part of the Colleen Jones' dynasty that claimed five Hearts titles and two world championships in six years from 1999 to 2004.
The Halifax native appeared in a total of 16 national championships over her impressive career with the most recent appearance coming in 2013.
Kelly, who also won a world senior championship in 2017, was inducted into the Curling Canada Hall of Fame in 2015.
Kaitlyn Lawes (Manitoba)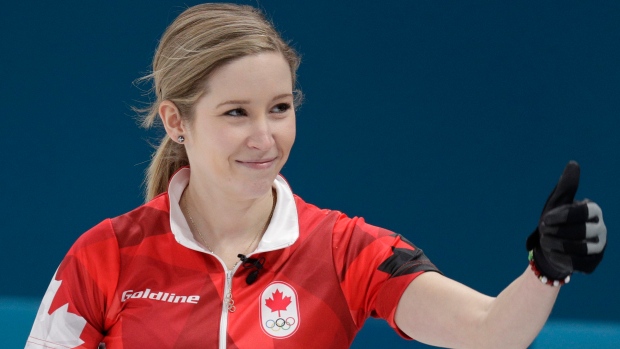 In 2009, Kaitlyn Lawes skipped her Manitoba-based foursome to a Canadian junior championship when she defeated Ontario's Rachel Homan in the final.
A year later, she was playing for the best skip in the business after three-time defending Scotties champion Jennifer Jones personally recruited her. With their new third, Team Jones qualified for the Scotties final in 2011 where they would end up losing to Saskatchewan's Amber Holland, 8-7, after giving up a steal in the 10th end. Lawes shot 83 per cent in that final and 81 per cent for the tournament, good enough to be named to the first All-Star team.
Not too bad for a 22-year-old Scotties rookie.
Since then, it's safe to say Lawes has lived up to the lofty expectations placed on her when she first entered the pro scene eight years ago.
With Jones, the Winnipeg native has won six Grand Slams, a Scotties title in 2015, a world championship in 2018 and Olympic gold in 2014. She added a second Olympic gold medal after teaming up with John Morris to win the inaugural mixed doubles competition in Pyeongchang.
Still in the prime of her career, Lawes has plenty of opportunity to add to her growing legacy.
Canada's Greatest Curlers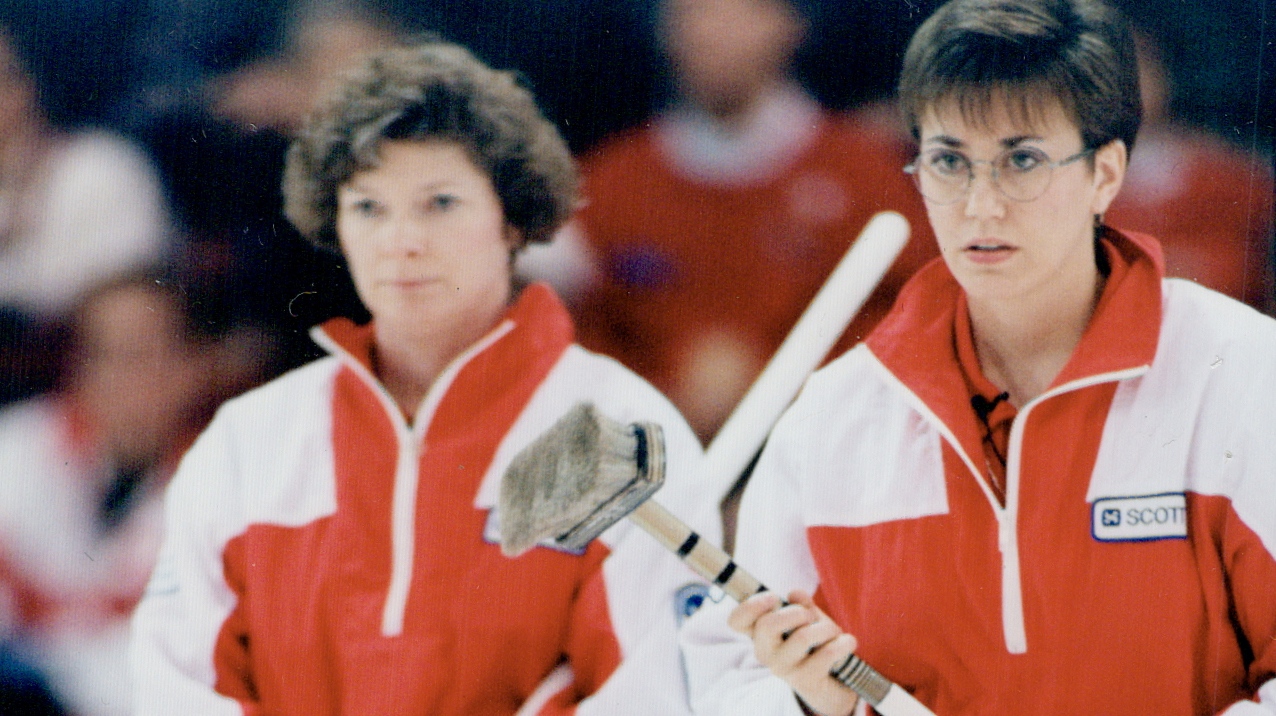 Who is your pick for the greatest Canadian female third of all-time?