Canes talk to Futa, ask about Gilman, Fenton, BriseBois and Fitzgerald
TSN Hockey Insider Pierre LeBrun reports that the Carolina Hurricanes had a preliminary phone call with L.A. Kings assistant GM Mike Futa on Friday. The team has also reached out to Vancouver about former assistant GM Laurence Gilman, the Predators on assistant GM Paul Fenton, the Lightning for assistant GM Julien BriseBois and the Devils on assistant GM Tom Fitzgerald.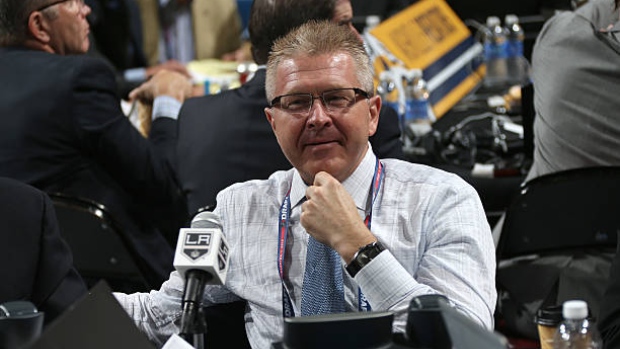 The Carolina Hurricanes are wasting no time in their search for a new general manager.
TSN Hockey Insider Pierre LeBrun reported on Saturday that the team had a preliminary phone call with Los Angeles Kings assistant general manager Mike Futa on Friday.
Futa has worked for 11 seasons with the Kings as assistant GM, Vice President of Hockey Operations and Director of Player Personnel, helping guide the team to two Stanley Cups. He has long been considered a prime candidate for several GM jobs, including the Toronto Maple Leafs back in 2015.
LeBrun adds that the Hurricanes are also believed to have reached out to the Vancouver Canucks about former assistant general manager Laurence Gilman, the Nashville Predators regarding Paul Fenton and the Tampa Bay Lightning for Julien BriseBois.
TSN Hockey Insider Darren Dreger reported on Saturday afternoon the team has also asked the New Jersey Devils for permission to talk to assistant general manager Tom Fitzgerald.
Hurricanes owner Tom Dundon announced earlier Wednesday that Hall of Famer Ron Francis was out as general manager and would remain with the team as president of hockey operations.
Dundon said the team would begin a search for a new GM who will report directly to the new owner.