Cogliano's iron man streak comes to an end with two-game suspension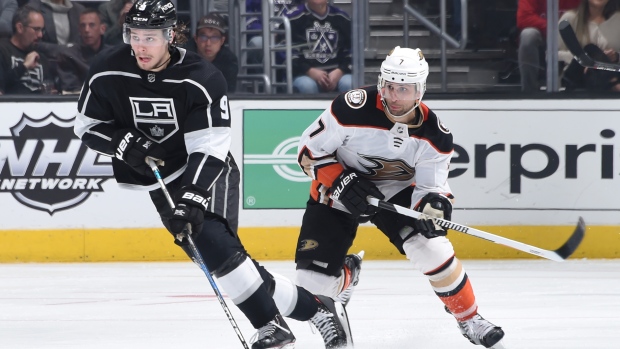 Andrew Cogliano's 830-game iron man streak has come to an end.
The Anaheim Ducks forward was handed a two-game suspension for interference on Los Angeles Kings forward Adrian Kempe. The incident happened Saturday during the Ducks' testy clash against the Kings. Cogliano was given a two-minute minor for interference.
The 30-year-old hasn't missed a game since entering the NHL in 2007 with the Edmonton Oilers.
The suspension breaks up the longest active iron man streak in the NHL. Doug Jarvis holds the longest all-time steak at 964 games.
Cogliano, who signed a three-year extension with the Ducks earlier this week, has five goals and 13 assists over 44 games this season.
Most consecutive games played in NHL history
1. Doug Jarvis (MTL / WSH / HFD) - Oct. 8, 1975 to Oct. 10, 1987 - 964 games
2. Garry Unger (TOR / DET/ STL / ATL) - Feb. 24, 1968 to Dec. 21, 1979 - 914 games
3. Steve Larmer (CHI) - Oct. 6, 1982 to April 15, 1993 - 884 games
4. Andrew Cogliano (EDM / ANA) - Oct. 4, 2007 to present - 830 games