Dreger Report: Any takers for injured Kane?
In this week's Dreger Report, TSN Hockey Insider Darren Dreger assesses the trade market for Winnipeg Jets forward Evander Kane in light of Friday's news that he will be out 4-6 months recovering from shoulder surgery.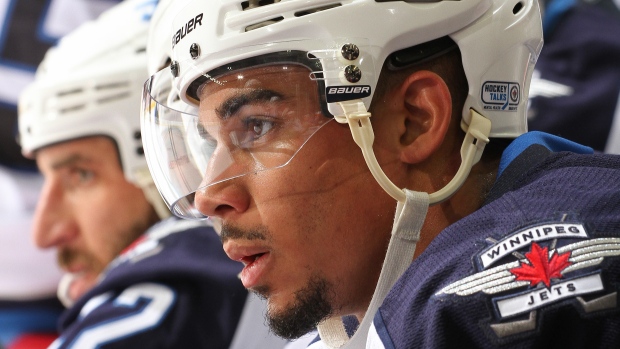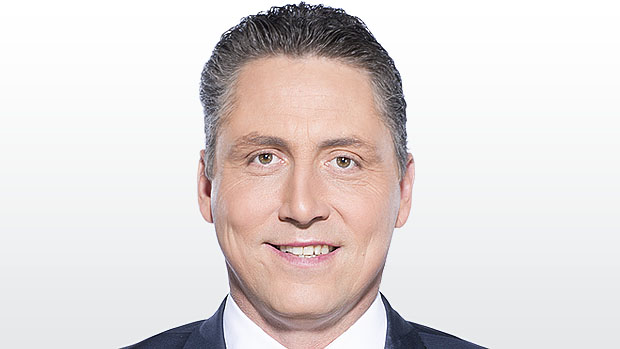 The Winnipeg Jets' march to the postseason will go on without Evander Kane.
Head coach Paul Maurice revealed on Friday that the winger requires surgery to repair a damaged labrum in his shoulder and is done for the season, as he requires roughly 4-6 months of recovery.
The news is devastating for the Jets who lose one of their top players - along with the immediate trade potential with the NHL trade deadline less than a month away.
At least 10 teams have presented serious trade inquiries since Kane was scratched on Tuesday in Vancouver for being late. And that number was sure to grow with Jets general manager Kevin Cheveldayoff open to all offers.
But in light of the severity of the injury and required treatment, the offers may or may not materialize. As one NHL general manager with interest in Kane told The Dreger Report, "most of the teams with interest are cap teams who aren't going to break up their roster to make a deal for a player who can't help them this season."
And that's the perspective from a team viewed as a contender. But a team like the Vancouver Canucks, who are still in the fight, might look at adding Kane as a long-term transaction rather than short-term - hence a significant shoulder injury may not be a deal breaker.
And the Canucks aren't alone. It's believed that there are several teams who have informed the Jets they remain keen on continuing trade discussions.
In the meantime, Cheveldayoff has a large hole in his lineup to fill and a heightened sense of urgency to acquire a player (or players) who can help the Jets stay in the hunt.
Mike And The Monarchs
Mike Richards scored his first American Hockey League goal with Manchester on Wednesday and added two assists in a 4-1 Monarchs win over the Albany Devils.
Those who have watched Richards since his demotion say he appears to be growing more comfortable with his environment, but still looks a tad embarrassed to be out there. Sources say Richards is investigating different training options to enhance his chances of returning to the NHL, but the Los Angeles Kings have no intention of bringing him back any time soon.
The Kings remain hopeful a team will step up at some point and are willing to sweeten a deal to unload Richards' contract - which has five years remaining and a cap hit of $5.75 million per year.
It's also believed the Kings would consider retaining as much as 30 per cent of his contract, or taking back a contract that is similarly challenging in the hope that someone steps up. As significant as that might sound, one team with at least limited interest suggests the Kings should throw in a draft pick or prospect in addition to the financial concessions to encourage trade potential.
And Richards' fate isn't the top priority for the Kings right now. A 3-2 loss to the Florida Panthers on Thursday night leaves the defending Stanley Cup chamnpions 0-3 on their current road trip and emphasizes one of their more glaring statistics - an inability to win the one-goal games. To date, the Kings are 6-7-12 in one-goal games, 2-12 in games requiring overtime/shootouts and just 1-7 in shootouts overall. Combine a dismal 26th-ranked penalty kill with average goaltending from Jonathan Quick and a weakened defensive corps and L.A.'s chances of making the playoffs and defending their title are rapidly fading.
Predators On The Prowl
There has been much speculation on Nashville's interest in Toronto Maple Leafs defenceman Cody Franson.
However, general manager David Poile is as much or more interested in one of Toronto's forwards to strengthen his lineup. Poile isn't looking to add a major piece and risk disrupting what he has up front, but there could be a fit with centre Mike Santorelli or winger Daniel Winnik. Poile and Leafs GM Dave Nonis met in Nashville on Thursday night, but neither appears to be in any rush to make something happen.
The Maple Leafs did have some discussions with Santorelli's agent J.P. Barry about re-signing the pending unrestricted free agent, but the Leafs have not made an offer to extend. It's believed Santorelli is looking for a three-year term with a minimum of $3 million per season to stay in Toronto.