Dreger Report: Plenty to debate at BOG meeting
The NHL Board of Governors will meet next week near Pebble Beach, California and as TSN Hockey Insider Darren Dreger writes, the much-debated compensation policy for coaches, executives and team personnel will be among the topics that generates heat.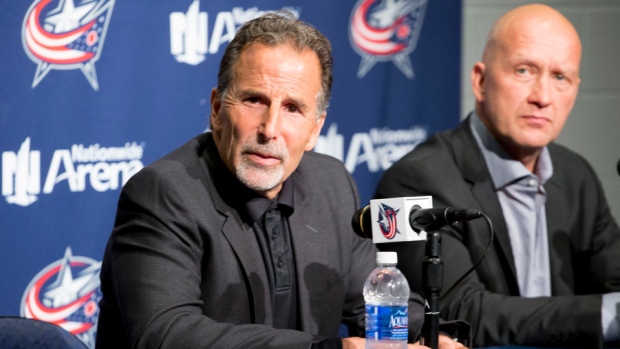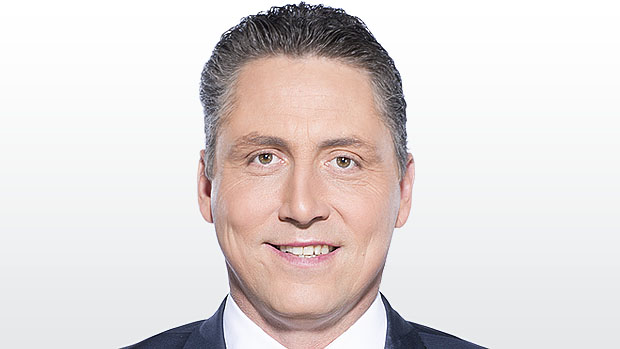 The NHL Board of Governors will meet next week near Pebble Beach, Calif., to discuss a myriad of business matters.
The much-debated compensation policy for coaches, executives, and team personnel will be among the topics that generates some heat.
The policy currently allows a team to receive draft-pick compensation when a coach or executive under contract is hired by another team, even if that coach or executive has been fired. Earlier this season, the Blue Jackets gave the Canucks a second-round draft pick in exchange for the right to hire head coach John Tortorella. The Canucks fired Tortorella in May of 2014, with four years remaining on his contract.
It is possible, if not likely, the existing system will be abolished effective Jan 1, 2016.
The policy was originally introduced to protect clubs from poaching, or departing executives from taking other employees with them when jumping from one team to another. Those opposed to how the league has manipulated the governing of the policy insist it was never meant to include fired coaches or managers, and the fact it clearly does now suggests to some that the league's head office is trying to get rid of compensation rules entirely.
The interpretation of the rule is the root of confusion. The league says the compensation policy doesn't allow teams to negotiate with and/or hire employees under contract to other teams, whether they have been fired or not. Teams still need permission, and the counter in this argument is the basis of the contract, which includes restrictions for which a coach/executive is paid.
NHL deputy commissioner Bill Daly drafted the policy in concert with general managers and believes the interpretation that was adopted was consistent with the intent of policy.
The debate, noise, and perhaps, misinterpretation of how, when, and where compensation should be employed is a large contributing factor in why league brass will push to abandon the system next week.
Expansion also on the agenda
Expansion will also be high on the agenda when the NHL's executive committee gathers on Monday. It's unlikely the needle moves for or against expansion to Las Vegas or Quebec City during this meeting, although both applications and the ongoing process will be updated.
Neither Quebec City, nor representatives from Las Vegas are expected to attend.
Jagr: The Ageless Wonder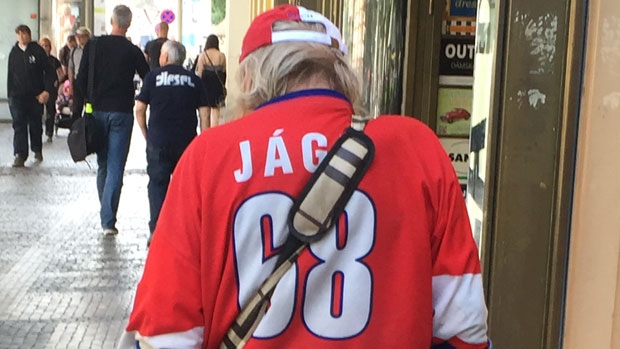 This picture was taken last May in downtown Prague during the World Hockey Championship. This older gentleman, wearing his Jagr jersey, is a clear example of the impact the future Hall of Famer has had on the game, both in his home country and around the world. There's also a humorous twist in how we might envision Jagr hobbling to an arena in his golden years to play hockey.
At 43, Jaromir Jagr leads the Florida Panthers with 18 points in 21 games (as of Friday). Panthers' general manager, Dale Tallon sums it up perfectly in saying "he's amazing." Head coach Gerard Gallant is equally impressed and says one of his biggest challenges with Jagr is getting him to rest.
"He's so committed. He always wants to be on the ice or working out," Gallant told the Dreger Report.
"In training camp, he came to me and said: "Coach...I'm a slow starter. Please have patience."
Jagr scored two goals on opening night in a 7-1 romp of the Philadelphia Flyers. Three games later, he scored two more and added an assist on the game-winning goal in a 3-2 victory over the Buffalo Sabres.
Ten games...10 points...so much for the slow start Jagr was concerned about.
Former teammate Mark Recchi fondly remembers his days with Jagr during their successful run in Pittsburgh. Recchi also recalls the 1990 World Championships where Pittsburgh general manager Craig Patrick watched Jagr make magic.
"I was at the World Championships his draft year. Craig Patrick loved him and was hoping Jagr would still be around at five (in the draft). I was also at the draft in Vancouver when they got him and Craig was ecstatic...he was the guy he wanted."
His size, skill, and ability to control the puck made an immediate impact and helped the Pens to back to back Stanley Cups in 1991 and 1992.
If he had a weakness when he arrived in North America Recchi jokes, it was his shot.
"He threw muffins at goalies when he first came over. But, he worked hard with Rick Kehoe on his shot as well."
Recchi credits Jagr's longevity to a great work ethic, something he says Jagr has had from day one.
Both Recchi and Gallant say Jagr has mentioned an interest in playing until he's 50. It won't be in the NHL, however. He'll return to Kladno, a team he owns in the Czech Republic, where those close to him believe he'll reach yet another hockey milestone.
In the meantime, he's a positive influence for Aleksander Barkov, Brandon Pirri and Jonathan Huberdeau — youthful linemates who give as much as they take from the ageless wonder. While he's retired from international competition, Jagr has yet to decide on his future in the NHL. But given his start this season, if his health holds up and his drive to compete remains, he's happy to move along on a year by year basis.
Dale Tallon is right, he's amazing.
The curious case of Frankie Corrado
For the 20th straight game, Toronto Maple Leafs' defenceman Frankie Corrado watched from the press box Thursday night in Minnesota.
Claimed off waivers from the Vancouver Canucks in early October, Corrado, a Toronto native, has patiently waited for his opportunity to crack the Leafs' lineup.
Following a 6-1 loss in Winnipeg on Wednesday where Toronto's blueline was a minus machine, change seemed inevitable, yet Mike Babcock elected to stick with his group and give them a chance to redeem themselves in the back to back.
Although Canucks' general manager Jim Benning reportedly called as many as 15 teams seeking trade before Corrado was placed on waivers Oct. 5, it's believed Toronto is reluctant to put him back on waivers in fear he will get claimed a second time. Some believe Vancouver would happily take him back.
Although it's curious as to why Babcock hasn't given the 22-year-old a chance, there's nothing sinister here. When asked, Babcock hints Corrado will get his opportunity and praises him for being a great kid with a really good attitude.
Line of the week
In plodding through another week of trade speculation and rumours, a source suggested the Florida Panthers might have a deal in the works involving one of its younger, prominent players. I ran the rumour by Tallon, who quickly debunked it via text with a frank, yet funny denial.
"Bovine scatology."
No need to say more.
Tune in Monday and Tuesday for latest from the NHL Board of Governors meetings on SportsCentre and TSN.ca.