Encarnacion: Blue Jays were 'too hasty'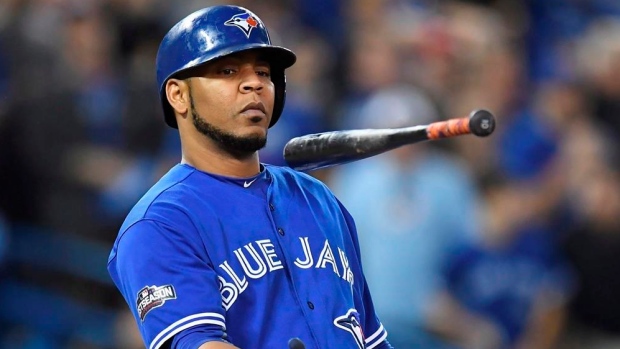 Edwin Encarnacion says he's happy to be a Cleveland Indian, but laments the way the Toronto Blue Jays handled negotiations in free agency.
Encarnacion, who signed a three-year, $60 million contract with the Indians in January, opened up about his free agency experience to USA Today on Monday.
"I didn't know free agency was going to be so challenging,'' Encarnacion said. "There were times when I wasn't drawing the interest I thought I would, and it got me down."
"Toronto was always my first option," Encarncion continued, "but I had never been a free agent, and anybody who gets to free agency wants to find out what's out there. I think they got too hasty in making their decision, but now I'm with Cleveland and I'­­m happy to be here.''
The Blue Jays signed first baseman Kendrys Morales to a three-year, $33 million contract in November. Jays general manager Ross Atkins admitted when the signing was confirmed that Encarnacion was less likely to return.
"It makes things slightly less likely for Edwin [to come back], but doesn't impact us on Jose (Bautista) in any way," Atkins said on Nov. 18. "We still feel that both are realistic for us. But again, when you sign a someone like Kendrys Morales, that does decrease the likelihood of Edwin coming back to the Blue Jays. But it by no means eliminates that possibility."
Encarnacion spent seven and a half seasons with the Blue Jays after joining the team during the 2009 season. He hit 42 home runs last season with 127 RBI – a career high. He added three home runs and nine RBI in nine games during the postseason.