Fehr: Don't expect players to give something up for Olympics
The NHL should not be waiting for the players to give up something in return for Olympic participation, the head of the NHL Players' Association said Thursday.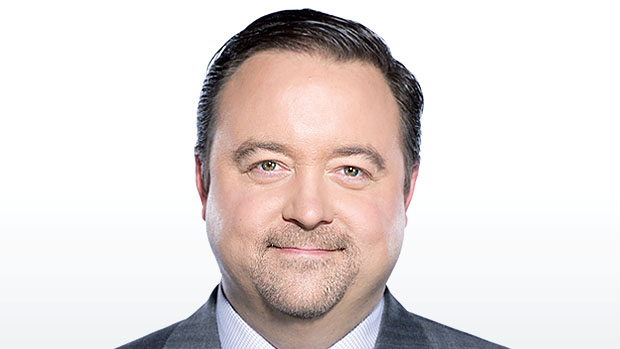 The NHL should not be waiting for the players to give up something in return for Olympic participation, the head of the NHL Players' Association said Thursday.
NHL commissioner Gary Bettman said earlier this week that if things stayed status quo, "assume we are not going" to next year's Winter Olympics. Many read that as an inference that the league wants the players to step up and give something back so they can participate.
"I don't know what it can be from the players' perspective," NHLPA executive director Donald Fehr told ESPN in a phone interview Thursday. "Obviously the players are not about to engage in collective bargaining in return for getting an opportunity to go to the Olympics for which they aren't being paid, where very valuable things would go elsewhere in return for that."
It has been speculated the NHL might sign off on the Olympics in return for assurances from the players not to opt out of the CBA in 2020 and allowing the CBA to run its full course to 2022.
Fehr said that didn't interest the NHLPA.
"That's effectively a two-year extension of the agreement," he said.
As Fehr pointed out, the original issues which produced the Olympic stalemate, covering the costs for player travel and contract insurance, have now been taken care of according to IIHF president Rene Fasel.
"We are past all the issues that were present early on in these discussions as to whether or not the funding would be available to cover the kinds of unique expenses we have in hockey that the other sports don't have," said Fehr.
So what now? How does this Olympic stalemate get solved?
"You can keep having conversations and hope that something comes out of it which allows you to find a way to reach a resolution," responded Fehr. "You don't artificially cut off discussions and you don't say if that isn't it, you'll take your gym bag and go home. You basically stay at it in one fashion or another until you get there."
The NHLPA, NHL, IIHF and IOC met early last month in New York but haven't since. There are still no meetings scheduled at the moment.
"Not formally," Fehr said. "You know, I talk to Rene every so often about things, I'm sure Gary (Bettman) or Bill (Daly) does too. There are no meetings scheduled formally yet, Rene has been spending most of his time going to and from South Korea lately anyway. So, we'll see."
The question is, how long is left in the process?
"As far as the players are concerned, there's no hard and fast deadline, they'll be ready to play," said Fehr. "There may well be some from the NHL in terms of scheduling and planning and there may be some from the IOC and the IIHF in terms of alerting the federations and if so, they'll make that plain. But from our standpoint, our job is to keep working at it, and trying, and thinking, and urging, and pleading, and cajoling, and whatever else you do, until we're successful.
"Because obviously, the players want to go."
The bottom line, said Fehr, is that the next two Olympics are a great opportunity for hockey.
"We do want to grow the game internationally and I think the NHL shares that view," said Fehr. "I think they believe as we do that we have some advantages and we have an opportunity; and when you're doing that, you have to take advantage of opportunities when they come your way. And having two Olympic Games in Asia within a span of five years is not your ordinary kettle of fish. I don't know if it's unique but I can't think of anything else which is close to it in terms of the potential exposure it would give."