Former TSN broadcaster Peter Watts passes away
Peter Watts joined TSN in its first year in 1984 and was a Jack of all trades, hosting SportsDesk along with live events including Canadian university sports.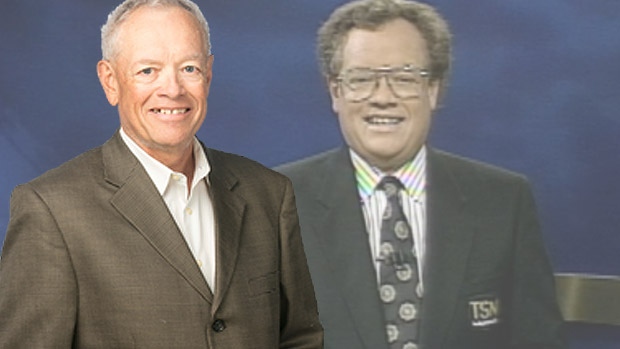 Former TSN host and reporter Peter Watts has passed away at the age of 68.
Watts joined TSN in its first year in 1984 and was a Jack of all trades, hosting SportsDesk along with live events including Canadian Interuniversity Athletic Union (CIAU) games - known now as U Sports.
"Peter was a stickler for details, a journalist who was harder on himself, than anyone else could ever be," said TSN Senior Vice-President and General Manager Mark Milliere. "Peter also had the most impressive Rolodex most of us had ever seen in the early days of TSN, included in it were Muhammad Ali, John Madden and Michael J. Fox to name a few.
"While Peter spent most of his career at TSN covering professional sports either as an anchor or reporter, he was especially passionate about amateur athletes and relished the opportunity to tell their stories."
In 1987, he was honoured with the Fred Sgambati Media Award in recognition of major contributions to Canadian university sport.
As a reporter, he also covered the National Hockey League, the Canadian Football League and the Canada Games, as well as the 1988 Olympic Winter Games in Calgary.
"I traveled across the country with Wattsy," said TSN's Michael Landsberg. "We were opposites - I was a loudmouth guy worrying about his hair. Peter was the serious journalist worrying about covering the story.
"He taught me about journalism. He taught me to search for the story, not the excitement."
Prior to his time at TSN, Watts worked for the CBC covering events that included the Stanley Cup playoffs, Grey Cup, international tennis and the Commonwealth Games.
"Peter was already at TSN when I started in 1987," said SportsCentre and CFL on TSN host Rod Smith. "He was a veteran sports journalist who did a bit of everything at a young, growing station that really needed versatility.
"Peter hosted. He reported. He produced. He even did some play-by-play for university sports. He took his profession very seriously, and often felt compelled to advise the many younger up-and-comers in the original TSN newsroom how important it was to know 'the story' of any given game or event.
"In fact, 'There's your story!' became PW's catchphrase among those of us who were responsible for watching games, cutting highlight packs and writing scripts. To Peter, the stories that deserved to be told the most were the ones often ignored by mainstream media. He championed the cause of Canadian university sports and amateur athletes as they chased the Olympic dream.
"Peter Watts was a true TSN original."
Since 1998, he was producer and host of The Alberta Morning News on Corus talk radio stations in Calgary and Edmonton and also served on the organizing committee of the BLG Awards, honouring the top student athletes in Canadian university sport.
A native of Kingston, Ont., Watts was a graduate of Queen's University and began his broadcast career at the student radio station CFRC in 1971.
"A true gentleman and pro in every sense of the word," said TSN's Gino Reda. "Peter had an incredible passion for amateur sport and its athletes.
"He approached me in my early days at TSN and made it clear he would do anything to help me ease in. He taught me so much about work ethic, I don't think I have ever known anyone who worked as hard as Peter.

"Most of all, Wattsy taught us to treat everyone exactly the same because, 'Everyone is special.' And Wattsy, there was none more special than you."