Gibbons may not be right fit for rebuilding Jays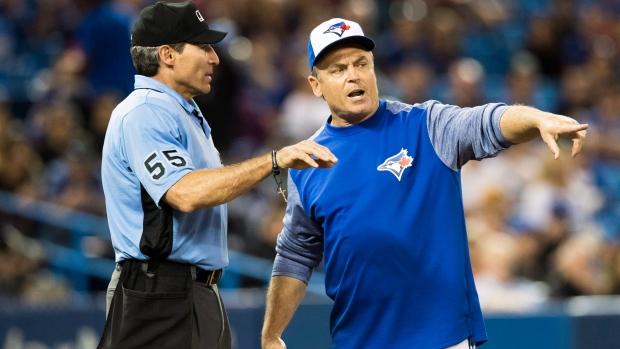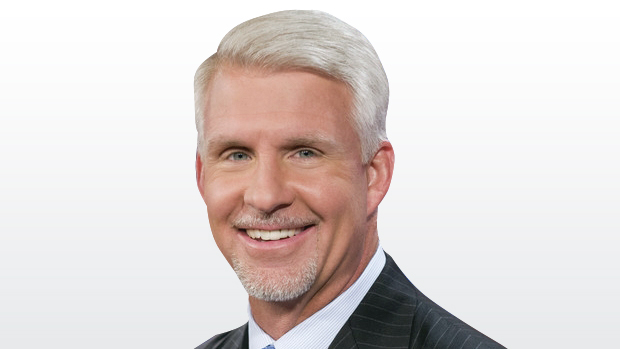 There is plenty of chatter that the Toronto Blue Jays will part ways with manager John Gibbons. The speculation is that it could happen as soon as this week.
Let's make one thing perfectly clear: The Blue Jays do not have a managerial problem. Sure, it has been a disappointing season. Toronto (52-62) has played below expectations and hasn't really been a threat to challenge the New York Yankees or Boston Red Sox in the American League East. They've been non-factors in the wild-card playoff race for well over a month. But none of that is due to an underperforming Gibbons.
The Jays' struggles this season are due to the injuries and the underperformance of key players like third baseman Josh Donaldson and starting pitchers Marcus Stroman, Marco Estrada and Aaron Sanchez.
Donaldson has played in just 36 games in 2018 due to a sore shoulder and strained calf. Four of the team's five starters spent time on the disabled list this year and the other, J.A. Happ, was traded last month at the deadline. Closer Roberto Osuna appeared in just 15 games before being placed on administrative leave and then on the suspended list for 75 games for violating Major League Baseball's domestic violence policy before his trade to the Houston Astros. No team would be able to overcome so many key losses to the roster and struggles from important players in one season.
Yet there is growing speculation that Gibbons is indeed a dead man walking. Jays general manager Ross Atkins had a chance to quash the rumours on TSN 1050's Overdrive on Wednesday, but instead said that Gibbons is a pleasure to work with and is involved in discussions about how the club can get better and the future of the organization.
He said he's satisfied with Gibbons as a manager and his process and values. But he didn't say his manager would stay in place for the rest of the season, let alone beyond this year. Gibbons has a contract for 2019 and an option for 2020.
So, what is going on? Why wouldn't the Jays keep the very likable Gibbons beyond this season?
The Blue Jays are a franchise in transition. They are moving from being a club that is trying to make the playoffs while retooling their roster to becoming a team that is retooling their roster that hopes to make the playoffs in the next few years. The difference sounds subtle but it is a significant shift in focus.
There are some in the organization who believe that Gibbons is the right fit for a more veteran club playing to win a championship and not necessarily the right fit for a rebuild. A club that is in rebuild mode needs a manager who is interactive and a teacher – someone who is less easygoing and more hands-on in the preparation for each individual player. The young developmental roster needs a manager that is more involved in the processes and doesn't leave it to veterans to get themselves ready to play.
Baseball America, the publication that focuses on minor-league talent, rates the Jays as having the third-best farm system in baseball. MLB Pipeline ranks the Jays fifth overall. Vladimir Guerrero Jr. and Bo Bichette are the names most Jays fans have heard about but there are more kids coming up. Atkins and club president/CEO Mark Shapiro had a goal to replenish the farm system as quickly as possible and they have done that. And now the Jays are going to give the kids a chance to play next season. Instead of sprinkling in a couple of young players with veterans, there will be some veterans sprinkled in among the kids.
Managing a young team takes patience. There will be some exciting days but also a lot of frustrating ones. Young players usually learn by making mistakes. We've been a bit spoiled lately with the instant success of so many young studs. It has created an expectation that is a bit unfair to young players who do have some early struggles. That is more the norm. Holding players accountable for their preparation and adjustments is important during the rebuilding process.
The other expectation of a manager who runs a young team is that they believe in and can communicate analytics: spin rates, launch angles, spray charts, shifting, matchups, pitch usage and so forth all matter for each player. A manager today has to understand what the numbers say and oversee the translation of those numbers into a language that players today can understand. Communication is more important now than ever before in the game of baseball.
The Jays may very well make a change at the manager position at the end of the season. Gibbons' skill set may not match what the front office wants for the new direction. Of course, the obvious question is why would you pay two managers in 2019 if you're not going to win anyway? The Jays could let Gibbons manage the transition for a year and then replace him with their next manager before the 2020 season.
The fact that Atkins didn't blow the speculation out of the water when presented the opportunity to do so makes me believe something is going on with regard to Gibbons. The relationship is a good one between the front office and the manager. There is a mutual respect. Typically, when there is a firing, there is anger and resentment building between the parties. That isn't the case in this situation.
Gibbons has said that he doesn't want to manage forever. He has been away from his family for too many years and, at some point, he wants to make up for lost time. It may very well be that at the end of the season both sides agree that it is time.
Atkins pointed out that Gibbons is involved in discussions about the future of the organization. I could see a scenario in which Atkins and Shapiro move Gibbons to an advisory role in the front office and replace him as manager.
More manager speculation
This could be a busy off-season for general managers looking to fill manager positions.
The Cincinnati Reds and St. Louis Cardinals will have to decide whether to keep interim managers Jim Riggleman and Mike Shildt respectively. Buck Showalter's deal is up at the end of the season in Baltimore. Even if the O's want him he may not want to stay for the deep rebuild. The Los Angeles Angels will have to replace Mike Scioscia if he steps down as has been rumoured. There are questions in New York whether Mets manager Mickey Callaway will get a second season at the helm. Some have wondered aloud in Texas if Jeff Bannister will survive this season with the Rangers. Even though the San Diego Padres and Miami Marlins are rebuilding and there weren't big expectations of success this season, losing can cause owners to seek out change which could put Andy Green and Don Mattingly at risk.
If Gibbons is out in Toronto, then the Jays enter the fray. That means there could possibly be eight managing jobs available in the majors.
All of the displaced managers this off-season will enter an already cluttered market of available veteran MLB managers: Mike Matheny, Brad Ausmus, Ozzie Guillen, Ron Washington, Joe Girardi, John Farrell and Dusty Baker are all looking for managing jobs.
I think Atkins and Shapiro will bypass this group and any of the current managers dismissed and look for a younger, fresher voice like Yankees manager Aaron Boone, Red Sox manager Alex Cora or Philadelphia Phillies manager Gabe Kapler.
A potential list of candidates could include former All-Star outfielder Carlos Beltran, Los Angeles Dodgers third base coach Chris Woodward, Cleveland Indians first base coach Sandy Alomar Jr., San Francisco Giants bench coach Hensley Meulens and Astros bench coach Joe Espada.
Spitting Seeds
-On Tuesday night, Marcus Stroman looked like Marcus Stroman again. He authored and executed a game plan on how to contain the Red Sox. His dominating sinker/slider combo not only kept the Sox in the ballpark, but it kept them on the ground. He allowed one unearned run over seven quality innings. Stroman induced 15 ground ball outs to just one fly ball out. He created two double plays and struck out four batters. This is a good sign for the Jays as they look ahead to next year in putting a competitive team on the field as they rebuild. Now they need the same from Aaron Sanchez when he returns from the disabled list.
-Vladimir Guerrero Jr. has continued his domination of minor league pitching. After hitting over .400 in Double-A, he's off to an even better start with the Triple-A Buffalo Bisons. He's hitting .462/.571/.769. He has eight walks and just two strikeouts in 26 at-bats. The 19-year-old is showing poise and patience uncommon for his age. He slugged his first Triple-A homer off of a curve ball up in the zone on Wednesday night and it was an absolute bomb ­– well over 420 feet. He is having one of the more remarkable seasons ever.
In fact, the only thing that had been bad about this season for Guerrero Jr. is that he hasn't been bad at all. For development sake, I wanted my minor league position players to have a slump at some point during a season, so they can figure out how to get out of it. When things go poorly for hitters they have to fall back upon past struggles and remember what they did to get out of their funk. Guerrero hasn't slumped at all. Believe it or not, my complaint is that he has been too good. General managers are never satisfied.
-The Seattle Mariners are in trouble. They haven't made the playoffs since 2001, the longest drought in baseball. It is looking less and less likely they will get back there this year. On June 16, the Mariners were 46-25 and just a half game behind the Astros in the AL West. They were safely entrenched in the second wild-card spot just 1.5 games behind the Red Sox, eight games ahead of the Angels and 11 ahead of the Oakland A's. Since then, Seattle has gone 19-25, losing 14 games in the standings to the A's who have gone 33-11 over that period. They now trail the A's by 2 1/2 games for the second wild-card spot after Thursday's 8-6 win over the Astros.
The Mariners had won so many one-run games early in the season but they had no significant run-differential to warrant being 21 games over .500. They were winning because of good fortune and good timing, but they were due for a slide and it came. Seattle's slide coincided with a significant improvement by Oakland. Now, the A's have outscored their opponents by 58 runs while the Mariners have been outscored by 27 runs. And it feels like the slide will continue for Seattle. Their starting pitching has struggled, particularly icon Felix Hernandez. He just isn't the pitcher he used to be with a 9.16 ERA since the All-Star break and was removed from the starting rotation on Thursday night despite having a $26 million salary this year and $27 million next year. Unless they find an answer quickly, the playoff drought will continue.
-The NL Cy Young Award is going to be very interesting. Currently, it appears to be a two-man race between Jacob deGrom of the New York Mets (6-7, 1.77 ERA) and Max Scherzer (15-5, 2.28 ERA) of the Washington Nationals. DeGrom has been an extremely unlucky pitcher this season as he has gotten no run support to back up his extraordinary pitching performances. Twenty to 30 years ago, deGrom would have no chance of winning the award because of his lack of wins. Baseball writers have become more educated than they used to be, now understanding that the wins a pitcher earns is not as much about him as it is about the team. In 2010, Felix Hernandez won the AL Cy Young award with a 13-12 record beating out David Price (19-13), CC Sabbathia (21-7) and Jon Lester (19-9) because he had the far superior 2.27 ERA. DeGrom is making a similar case to Hernandez, but what if Scherzer gets to 20 wins and he doesn't even reach double-digits?
Scherzer is leading the league in innings pitched, strikeouts, batting average against, WHIP and wins. DeGrom is second in many of the categories but has the best ERA by half a run, which is significant. He is also tied with Aaron Nola for the WAR for pitchers. It is going to be a great debate and the result will show how far the analytics of the game have evolved. My vote right now would go to deGrom.
- Wednesday night's game between the Atlanta Braves and the Nationals was very interesting not only for its impact on the NL East and the wild-card race, but also because it featured two of baseball's best young players: Braves outfielder Ronald Acuna Jr., who's 20, and Nationals outfielder Juan Soto, who's just 19.
In the top of the fourth inning, Acuna hit his 12th homer of the season, a 452-foot blast off the batter's eye in centre field. It was a bomb. Then in the bottom of the fourth inning, he robbed Nationals first baseman Matt Adams of a home run by climbing the centre-field wall. ESPN Stats & Info noted that Ronald Acuña Jr. is the fifth player in MLB this season to hit a home run and rob a home run in the same game. And he's the first to do both in the same inning.
While Acuna Jr. was showing off his baseball skills and athletic ability, Soto was experiencing a first in his career: his first ejection. In the sixth inning, Soto came to the plate and, after kicking the dirt around in the batter's box, calmly told home plate umpire Greg Gibson that the called third strike in his previous at-bat was in fact a ball. Soto did not curse or get animated in any way to show up Gibson. Gibson pulled off his mask and moved onto the batter's box where Soto was standing and looked like he asked what Soto had said. Once Soto repeated it, Gibson ejected the youngster from the game.
Gibson's strike zone had been called into question by Soto's teammates Bryce Harper and Adam Eaton earlier in the game as well. Players are not supposed to go and view video between innings and come back to the plate and complain to umpires in their next at-bats. But Gibson forced this ejection by asking Soto to repeat himself. He could have taught the young star a lesson without ejecting him.
- In contrast to Soto's ejection, in a game last Sunday between the Chicago Cubs and the Padres, umpire Angel Hernandez told Cubs star first baseman Anthony Rizzo to go and check the video after his game-ending called third strike on Rizzo. Rizzo adamantly complained to Hernandez that he had missed the game-ending pitch and Hernandez actually instructed him to look at the video. Once Rizzo did, it further reinforced what a bad call Hernandez had made as the pitch should have been called a ball. Rizzo blasted Hernandez in media reports and will likely be fined for his outburst.
The umpires need to make up their minds.