Canadian Gligic wins Web.com Tour's Panama Championship
Canadian Michael Gligic shot a 5-under 65 on Sunday to win the Web.com Tour's Panama Championship by one stroke.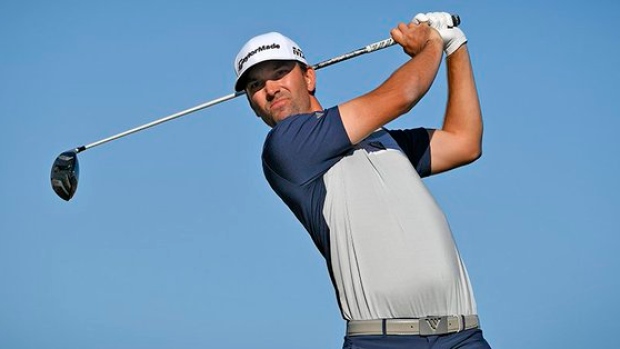 PANAMA CITY — Canadian Michael Gligic shot a 5-under 65 on Sunday to win the Web.com Tour's Panama Championship by one stroke.
It was the 29-year-old's first victory on the Web.com Tour. He had just one top-10 finish in his career heading into the Panama Championship, a tie for eighth place at the 2017 Nashville Open.
"I still can't really believe it, to be honest. You come to every golf tournament to win and to actually do it is a whole different ball game, and it's really overwhelming," Gligic said. "I knew I was right there, and every shot really counted. I gave it my all and fortunately I was good by one shot."
Gligic, a Burlington, Ont., native who resides in Kitchener, Ont., finished at 8-under 272 at the Panama Golf Club, one shot better than Xinjun Zhang of China.
Zhang capped his tournament with a 66.
Gligic had six birdies in Sunday's final round — including three straight on the ninth, 10th and 11th holes. His only blemish was a bogey on the Par-4 15th.
"I would say the turning point was when I made that really good par putt on seven, which was over a cup outside," Gligic said. "I'd say that putt kept me going and birdieing 10 and 11 was where it was game on from there."
Carl Yuan (69) of China finished third at 6 under while Britain's Ben Taylor, who opened the day atop the leaderboard, had two bogeys in his 1-over final round to fall to fourth place at 5 under.
Ottawa's Brad Fritsch (67) finished in a tie for 19th, Albin Choi (70) of Surrey, B.C., tied for 36th and Mike Weir (70) of Brights Grove, Ont., took a share of 41st place.
Gligic rose six positions in the standings on the final day of the tournament. He took home US$112,500 for winning and earned 500 points in the new Web.com Tour Points system.
He shot a pair of 70's to open the event on Thursday and Friday but bettered his score with a third-round 67 to climb within striking distance of the lead heading into the final.
"Down the stretch I didn't really know where I stood," said Gligic. "I've been trying not to look at leaderboards or anything. I knew I was close because the cameras were out and people were following."
Gligic's previous best result this season was a tie for 20th at the Bahamas Great Exuma Classic.