How to Login to TSN.ca via TV Service Provider
If you subscribe to TSN through a TV Service Provider, you can also access wall-to-wall coverage of the biggest events in sports live on TSN.ca! Follow these simple steps to authenticate using your TV cable provider credentials.
Step 1: From TSN.ca Homepage, click on the "SIGN IN" Tab
Step 2: Select "I'm a TV Subscriber"
Step 3: Select your TV provider
Step 4: Login with your TV Provider credentials
If you're having trouble with your login, please contact your TV service provider for login info.
Step 4: You can now access TSN's live content! On TSN.ca/Live (or the tab that says LIVE), Scroll down to the "LIVE NOW" Section and this is where you will find the programming that is currently live on TSN's five feeds.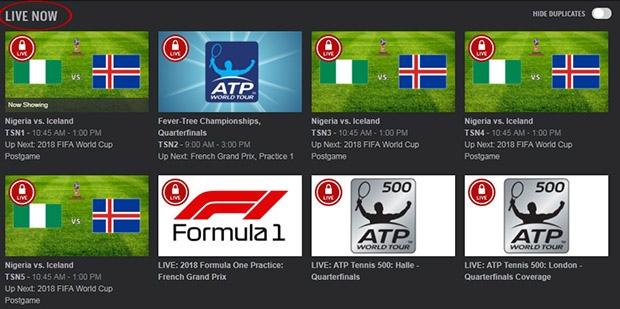 Step 5: To access TSN's broadcast schedule click the "SCHEDULE" tab. You will be able to scroll through what's on and what is upcoming on the network.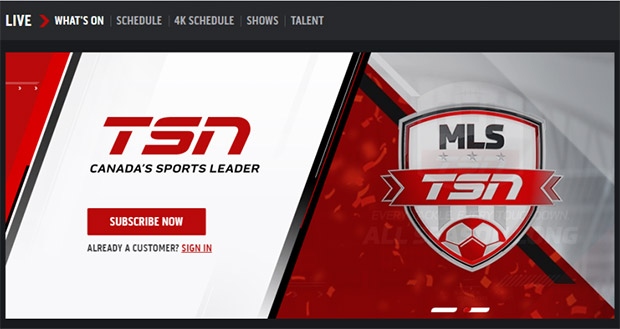 Step 6: Want to catch up on a game that has already aired? Select the "VIDEO" tab then "GAMES ON DEMAND" (tsn.ca/video/one-demand). This will lead you to TSN's current selection of On Demand games.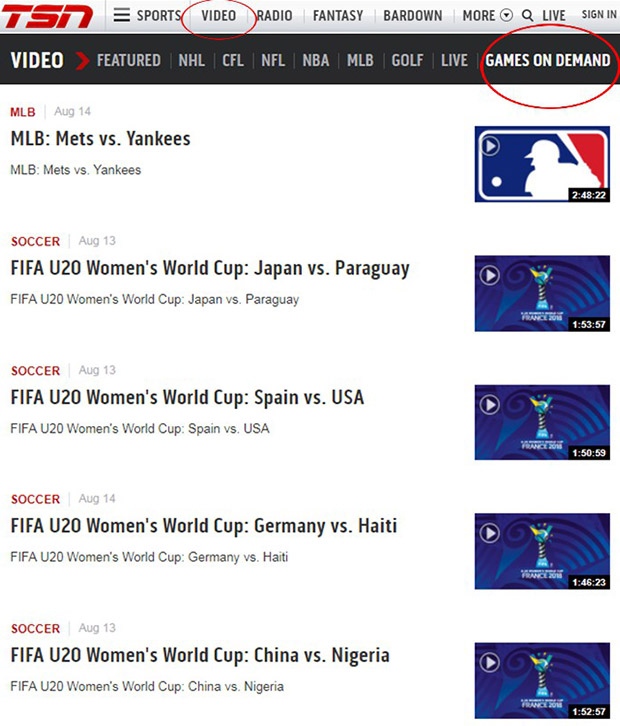 Please note that games are made available for up to seven days after they're posted. Additionally, due to rights restrictions, not all games are available On Demand.
Step 7: Enjoy TSN's robust lineup of programming! For any programming related questions, please reach out to Audience.Relations@bellmedia.ca.