Leafs place Cowen on waivers for buyout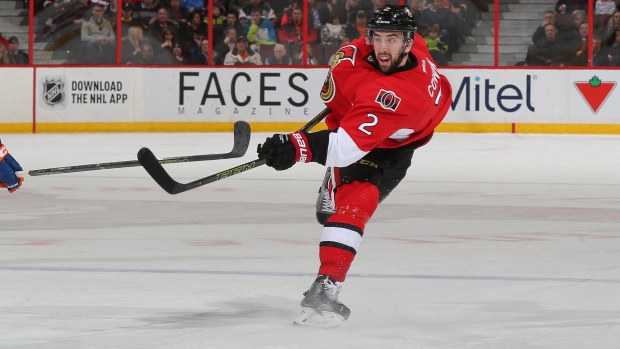 The Toronto Maple Leafs placed defenceman Jared Cowen on waivers on Wednesday for the purposes of buying him out.
Cowen was acquired from the Ottawa Senators in the Dion Phaneuf trade in February.
The 25-year-old was subsequently placed on waivers but not picked up by another NHL team.
Cowen's buyout would be one-third of his $4.5 million salary or $1.5 million spread out over two years or twice the number of years remaining on the contract.
The move opens up $650,000 in cap space for next season but will cost them $750,000 in cap room for the 2017-18 season, when Cowen would have been off the books.
The 2009 first round pick played parts of six seasons with the Senators, scoring 15 goals and adding 31 assists for 46 points in 249 games.