Leafs struggle in every facet of Game 2 against Bruins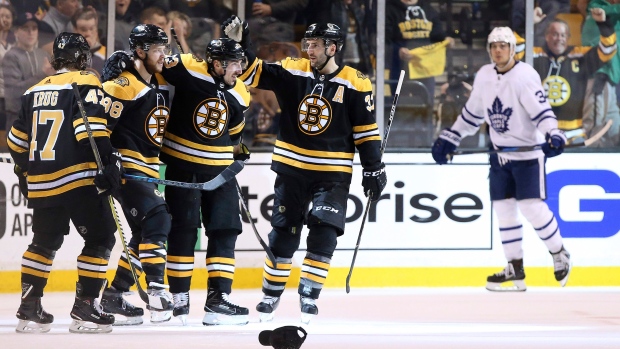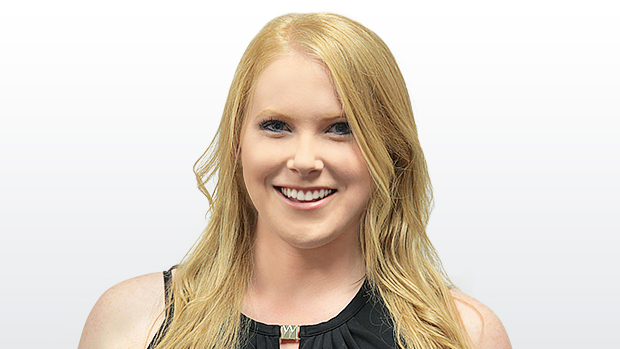 The Maple Leafs entered their first-round Stanley Cup playoff series against the Boston Bruins as underdogs. Two games in, that premonition is proving truer than ever. Without suspended centre Nazem Kadri, the Leafs fell 7-3 to the Bruins in Game 2 on Saturday, dropping into a 2-0 series deficit.

With the series now shifting to Toronto, the Leafs have given up 12 goals over these first two games (including a hat trick to David Pasternak on Saturday), while scoring only four in response.

Takeaways

Filling Nazem Kadri's void, Part I

The Leafs' task of trying to defeat the Bruins became exponentially harder when shutdown centre Nazem Kadri was suspended three games for charging/boarding Tommy Wingels in Game 1. That forced Mike Babcock to juggle his lines for the start of Game 2, moving Patrick Marleau to the middle with Zach Hyman and Mitch Marner, promoting Leo Komarov to flank Auston Matthews and William Nylander and inserting Andreas Johnsson onto the fourth line.

Babcock kept his bench short out of the gate on Saturday, seemingly to give Matthews' blended line a chance to play against a trio other than Patrice Bergeron, Brad Marchand and David Pasternak and potentially get some offence going.

It didn't do much good, though, Despite the Leafs flipping the script from Game 1 and dominating the Bruins possession-wise (the Leafs' were at 65 per cent in the first period and finished at 60 per cent on the night), Boston's top line was on the ice for all four of the first period goals that gave Boston a 4-0 lead going into the second - Pasternak had one goal and two assists, Bergeron had two helpers and Marchand had one. It wasn't for lack of trying on the Leafs part, but they were burned repeatedly by Boston's transition game and simply looked like boys amongst men when the Bruins did gain their zone.
When the middle frame began, Matthews was flanked by Marleau and Kasperi Kapanen as Babcock desperately looked to get something going offensively against the Bergeron group. However, no amount of changes slowed the Bruins' best down, nor helped Matthews find the back of the net.
While Babcock kept blending his lines and tried different wingers with Matthews - including Johnsson - it was to no avail points-wise. Matthews skated to far more zone time (73 per cent possession) than Bergeron's line (48 per cent), which is the first time in three matchups Matthews has gotten the better of Bergeron in that department. That improved stat is of little comfort for stars that can't score when it matters, and were once again pummelled by the Bergeron trio (Matthews finished minus-two, second-worst among Leafs after Marleau at minus-three) ). Pasternak finished the game with three goals and three assists, and Marchand and Bergeron each chipped in four assists.
Leafs depth put to the test, Part II

While the changes to Matthews' line didn't produce the intended outcome, Babcock's changes did sort of work initially. A reconstructed line of Hyman, Nylander and Marner finally got things going for Toronto less than 90 seconds into the second period, when Marner played a quick game of give-and-go with Hyman in front of Rask and finished with his first goal of the series. It gave the Leafs some life - which they quickly lost - but for a brief moment showed what these young players can do when they're allowed to just play, and go with the flow of the game.

The only other even strength goal Toronto got came from the one offensive unit that has never been severed - Tyler Bozak's line with James van Riemsdyk and Connor Brown. Brown teed up Bozak's first of the playoffs with a nifty spin move off Adam McQuaid, perhaps one of the only true "woah" moments for the Leafs so far in this series.

But just as there was a modicum of hope for the Leafs offence coming together without Kadri, it was ripped further apart. An already difficult night became even harder for Toronto when Komarov took a heavy hit from Kevan Miller along the boards and seemed to injure his knee in the second period.

Komarov had already missed seven games late in the season with a knee injury, and the hit possibly aggravated what he had already been dealing with. Komarov left the game and then tried to return, but took his last shift with 14:23 remaining in the frame and did not come back with what the Leafs' called a "lower-body injury."

Fortunately for the Leafs, they have a stable of extra wingers - Dominic Moore, Matt Martin and Josh Leivo all remain ready for duty - but each has been passed over by Babcock so many times, his confidence in their ability to help the Leafs is debatable.

A change in goal?

No one would deny Frederik Andersen's status as the Leafs' regular season MVP. That's what made his departure from Game 2, after allowing three goals on five shots, so surprising.

It was an important bounce back situation for the Leafs, without one of their best forwards, and while Andersen didn't get much help from the players in front of him, he didn't make the saves Toronto needed either.

By the 12:13 mark of the first period, Andersen had allowed two even strength and one power play goal, quite literally scoring the third one on himself when he inadvertently banked the puck in off Nikita Zaitsev. That was the nail in Andersen's coffin, opening the door for Curtis McElhinney to step in as his replacement.

It was just the second playoff game of McElhinney's career, with the first also a relief appearance back on April 25, 2009 with the Calgary Flames. It was an auspicious beginning for McElhinney as well - he gave up a power play goal to Rick Nash less than three minutes after he took over - but as he's done all season, McElhinney found his groove in a hurry.

He was solid for the Leafs down the stretch, but it's hard to gauge how much of the Bruins' A-game he was seeing after they had such comfortable lead when he entered the game.

After the Nash power play score, McElhinney gave up three more – one to Krejci and two to Pasternak, one of which came off an egregious Jake Gardiner turnover in the neutral zone – en-route to making 19 saves on 23 shots (.826 save percentage).

What Babcock opts to do now is tough to say. McElhinney wasn't so good that he's the clear choice for Game 3, but the backup was superior to Andersen in the final month of the regular season (.940 save percentage, 1.99 goals-against average vs. .911 save percentage, 2.99 goals-against average for Andersen), which may hold some sway given the predicament Toronto now finds itself in.

Defensive doldrums

Defence hadn't often been a great strength of the Leafs' during the regular season, and so far against Boston that hasn't been the case either. Game 2 was a particularly poor outing for Toronto's blue liners, particularly Nikita Zaitsev, who had perhaps the worst opening period of any Leaf other than Andersen.

Zaitsev was caught chasing Marchand on the Bruins' first goal instead of watching the goal scorer Pasternak, was beat down low by DeBrusk while shorthanded, then was screening Andersen when the goaltender banked the puck off his behind and into net on Boston's third goal (credited to Miller) and finally was on the ice for Nash's power play goal as well.

The second period wasn't much better for Zaitsev right from the get-go - the Leafs had some good zone pressure going that dissipated when Zaitsev couldn't hold the line, and then he got beat along the wall and stripped of the puck to set up the Bruins in the offensive zone for a couple good opportunities.

Zaitsev was careless with the puck when he did have it, tossing it up along the boards into a sea of Bruins or making the ill-advised pass through traffic that ended up turning play back the other way. Throughout his sophomore season, Zaitsev has failed to establish himself as the dominant defenceman the Leafs hoped he would be when they gave him an eight-year, $31.5 million contract last year. If they have any hope of winning even a game in this series, they need a much better performance out of him (not to mention his partner Gardiner, who joined Zaitsev at minus-two on the night) than was shown in Game 2.

Second-rate special teams

The Leafs' power play and penalty kill were both poor in Game 1 - the Bruins went 3-for-6 with the extra man on Thursday while the Leafs were 0-for-3. That should have been a clear sign to the Leafs that discipline was important, yet Komarov made the rookie mistake of jumping too soon in the first period to take Toronto's second too many men on the ice penalty in as many games.
Boston scored on the ensuing power play, and again on their second man advantage chance, proving Toronto's kill to be abysmal out of the gate once again. There are many reasons to point at for the kill's struggles, one of which could be the personnel.

Ron Hainsey is the Leafs' most important penalty killer, and played 48 minutes more shorthanded than anyone in the NHL during 80 regular season games, while also skating major minutes at even strength on the Leafs' top defence pairing. At 37 years old, that's a heavy load to carry, and Babcock opted not to give Hainsey any rest after the Leafs' clinched playoffs. That decision appears to be coming back to bite them now, with Hainsey looking average and flat-footed at both 5-on-5 and 5-on-4. Toronto did kill off a pair of penalties late in the game, when the outcome was all but realized, with Boston finishing 2-for-4 (5-for-10 in the series).

At the same time, the Leafs were still unable to do much of anything with their own power play opportunities, going 1-for-4 with the extra attacker (1-for-7 so far in the series). van Riemsdyk's power play goal came late in the third period, with the Leafs' already trailing 6-2. It did prevent Toronto from going two consecutive games without a goal on the power play, something they hadn't done since Feb. 27-March 3. But going into the series, those units should have been a major advantage to them in this series but so far as turned up nothing but frustration.

Next game

Toronto returns home for Game 3 against Boston on Monday.