Lions' Lulay to start against Bombers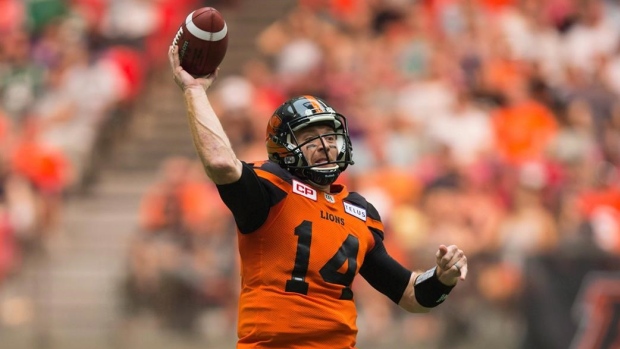 Travis Lulay will be back in as quarterback for the BC Lions and will start against the Winnipeg Blue Bombers on Saturday.
Lulay has been cleared to play after recovering from a season-ending ACL injury that he suffered last season against the Montreal in September.
Typically the recovery time for the injury is nine to 12 months and for Lulay he's been out for nine and a half months.
Starting quarterback Jonathon Jennings has struggled so far this season as the Lions have lost the last two games including a 41-19 loss to the Bombers in Winnipeg a week ago.
Jennings has completed just 48 of 72 passes for 487 yards, with two touchdowns and three interceptions.
Lulay has spent nine years with the Lions winning the Grey Cup once (2011) while also winning the Grey Cup MVP and CFL's most outstanding player in the same year.