Lucic, Demers visit Edmonton, Habs talk to Weise
This is courting period and the Oilers, thanks to Connor McDavid, have a better shot these days at doing just that. TSN Hockey Insider Pierre LeBrun has more as the team courts Milan Lucic and Jason Demers in Edmonton.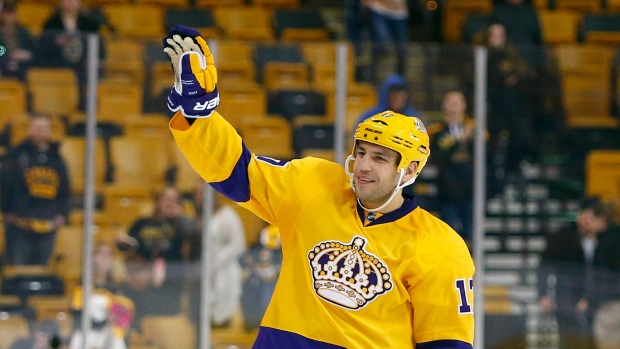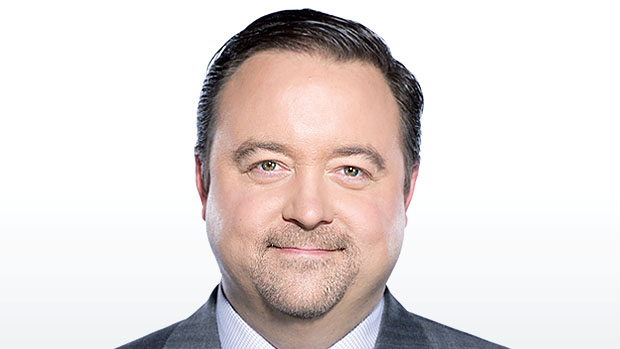 This is courting period and the Edmonton Oilers, thanks to Connor McDavid's franchise-altering impact, have a better shot these days at doing just that.
Like many teams this week, the Oilers have invited players to visit their city and sell them on the market and team, and on Tuesday pending unrestricted free agents Milan Lucic and Jason Demers were scheduled to be in town to do just that, sources told ESPN.com.
That's a normal part of this UFA speaking window and it doesn't mean the Oilers have a leg up. But they're certainly doing their best to sell themselves to potential UFA targets.
We told you last month about Edmonton's strong interest in Lucic, GM Peter Chiarelli knowing the hulking winger well from his Boston Bruins days together, and Lucic is intrigued, given the possibility of riding shotgun with No. 97 on the up-and-coming Oilers.
But Lucic will certainly consider several offers that will be on the table come Friday because the winger is seen by most as the No. 2 UFA, behind Steven Stamkos.
As for Demers, he's in demand as well, agent Bob Sauve saying Tuesday that several teams have already called about the Dallas Stars blue-liner whose contract expires Thursday at midnight.
"[Stars GM] Jim Nill told us two weeks ago that he would let Jason hit the free-agent market," Sauve said over the phone Tuesday. "He would have liked to re-sign Jason but he said the team would have some cap issues. He said we'd keep in touch but that the team would let him go UFA at this point.
"Since Saturday [the opening of the UFA speaking window], we've had contact from teams, we've got action," added Sauve. "He should be in decent demand with Goligoski and Yandle signing. Jason is a young, right-handed defenseman and there's good demand for that."
Indeed, the signings of Alex Goligoski and Keith Yandle have certainly depleted what was already a thin blue-line crop on the UFA market, which opens at noon on Friday.
Demers, Brian Campbell and Kris Russell still provide different areas of impact for teams looking to add a top-four blue-liner.
Just how much it's going to cost teams given the thin market, well, that's the multimillion-dollar question.
In the case of Demers, it's no surprise he was being serenaded by the Oilers because that's a team obviously desperate for a talent injection on defense. And because he's just 28 years old and a right-handed shot, it's understandable why Chiarelli would have interest in him. But several clubs also have interest.
The Oilers also have interest in the left-shooting Russell, by the way, as they should. One of the things you see happening this week is that so many teams overlap on many players at the same positional need. They really only want one of them but need to be ready to go Plan A, Plan B, Plan C, Plan D, etc., and have to make quick decisions Friday in doing so.
Elsewhere:
The Montreal Canadiens have been in contact with Dale Weise's camp. There's interest to perhaps bring him back -- the Canadiens traded him to the Chicago Blackhawks before the deadline -- but it would have to be at the right price. Other teams have also called. Weise is a useful bottom-six guy and was popular in Montreal. But, again, I don't think GM Marc Bergevin goes that route unless the price is right.
Remember Vladimir Sobotka? All signs point to an NHL return with the St. Louis Blues after a two-year run in the KHL, where this past season he had 18 goals in 44 games with Omsk. Sobotka, 28, is in the middle of a window in his contract with Omsk that allows him to decide to return to St. Louis, where he would play for the Blues under the one-year, $2.725 million arbitration award he was given in absentia in the summer of 2014 after he bolted to Russia. His agent, Petr Svoboda, is working on his release. Via text message, Blues GM Doug Armstrong said he would absolutely welcome Sobotka back. The Blues didn't want him to leave. The timing might just be perfect, given that St. Louis could potentially lose both David Backes and Troy Brouwer to free agency, unless there's an 11th-hour deal with either one of them.