Matthews leads Leafs to late win over Red Wings
With both teams playing their second game in two nights, the back-and-forth affair that unfolded Sunday between the Maple Leafs and Red Wings was hardly a surprise. Toronto eventually came out on top with a 3-2 victory, secured by a go-ahead goal from Auston Matthews with 30.2 seconds left in regulation.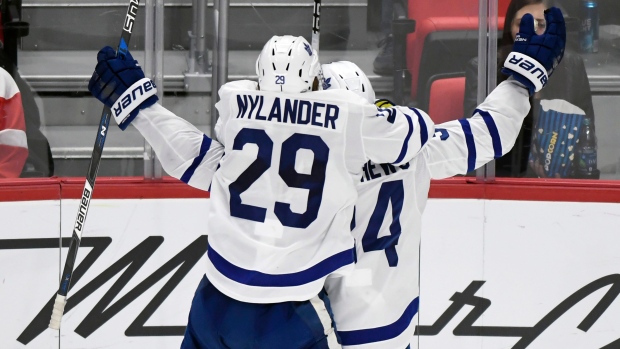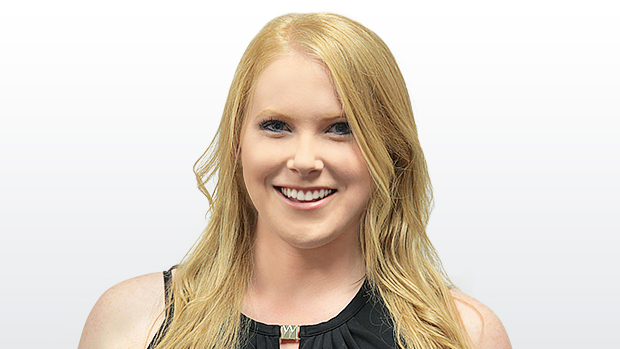 DETROIT – With both teams playing their second game in two nights, the back-and-forth affair that unfolded Sunday between the Maple Leafs and Red Wings was hardly a surprise.
Toronto eventually came out on top with a 3-2 victory, secured by a go-ahead goal from Auston Matthews with 30.2 seconds left in regulation.
It was the Leafs' sixth win in their last seven games, and moved them to 36-20-5 on the season.
Takeaways
Don't call it a comeback
The best motivation the Leafs could hope to find playing on the second night of a back-to-back was their performance from Saturday night against the Pittsburgh Penguins.
Toronto lost that game 5-3, in no small part because of poor defensive play and by not capitalizing on the chances they did earn.
On Sunday in Detroit, it was apparent early that the Leafs' play in their own end hadn't immediately improved over the intervening 18 hours – they were often one-and-down in the offensive zone and then lost key battles in their own to allow Detroit to sustain pressure.
When Anthony Mantha opened the scoring on a power play strike in the second period, it marked the second straight night Toronto ceded the first goal of the game, a scenario they hadn't allowed since Jan. 22-24.
Something about that goal sparked the Leafs' legs, though. James van Riemsdyk tied the game just 1:11 later, tipping home a Jake Gardiner point blast from his usual office in front of the net.
Eighteen seconds after that, Mitch Marner showed terrific patience with the puck by outwaiting Petr Mrazek and defenceman Xavier Ouellet below the circle before firing a wrister into the mesh. Marner seems less passive in the offensive zone now, calling for pucks and showcasing a more obvious shooter's mentality than he's ever displayed as a pro.
The Leafs played better in the third, but Henrik Zetterberg caught them flat-footed in the defensive end to tie the game again halfway through the period.
From there it was anyone's game, and Kasperi Kapanen tried to make it his with a great individual effort that set up a two-on-one alongside Leo Komarov. The rookie fed Komarov right in front of Mrazek, but his veteran counterpart missed the wide open net entirely with his shot.
In the end, it was William Nylander connecting with Matthews that sealed the deal for the Leafs, proving once again that with good goaltending (this time from Curtis McElhinney) Toronto can find ways to salvage a victory. A season ago, that wasn't always the case, another mark of the Leafs' continuing growth.
Can't catch a break…or can they?
The Matthews line was buzzing early on Sunday, but just like on Saturday in Pittsburgh, the chances for Matthews, William Nylander and Zach Hyman proved nearly impossible to bury.
The trio combined for seven shots on goal against the Penguins, and Mike Babcock applauded them afterwards for generating opportunities while going up against Sidney Crosby and company.
On Sunday, the Red Wings were smothering Matthews and Nylander as much as possible, and collapsing their shooting lanes quickly. That left Zach Hyman with a golden chance, but once again his line was out of luck.
Hyman had a goal taken away in the first period after the initial shot on goal from Matthews rattled Mrazek's mask, and just a second before Hyman snapped hit shot into the mesh, Mrazek shook off the loose helmet and the play was whistled dead.
The Leafs-friendly crowd loudly voiced their disapproval at the referee's decision, and a glance at the NHL rulebook might suggest they had a point.
NHL Rule 9.6 states that if a goalkeeper loses his helmet and the opposing team has possession, play shall not be blown dead. The puck did rebound off Mrazek's mask and back to Hyman, suggesting possession was still with the Leafs, but it would be at the discretion of the referee to determine whether that was enough to fully constitute possession (as opposed to if the mask was shaken off later in the play) and whether a scoring chance was imminent.
With that much grey area, it's not surprising the Leafs had their goal disallowed. A similar situation happened with John Gibson earlier in the season, where a shot knocked his mask loose and the ensuing goal from the L.A. Kings was waved off.
Either way, it was one disappointing outcome punctuating an otherwise solid outing for the Matthews unit that once again did not yield any points on the scoresheet.
In the third Matthews had another great chance when Nylander fed him cross-crease with Mrazek down, but the netminder stayed with Matthews and got his pad on the puck. So when Matthews potted the game-winner, he and Nylander couldn't help but look at each other and say, "finally." That line finished with a combined 12 shots on goal, and 64 per cent possession.
Marvelous Mac
Few goalies in the league would be envious of Curtis McElhinney's situation, playing only on the second night of back-to-backs and otherwise just honing his craft at practice. But the journeyman has taken to his role over the last year like a fish to water, and performed admirably once again in Detroit.
Perhaps anticipating the Leafs would struggle in the game's early goings, McElhinney was incredible through the first 30 minutes, the only blemish being Mantha's power play goal.
The Leafs had trouble slowing down the Red Wings cycle game in their end but McElhinney was tracking pucks well and that held Detroit at bay while the Leafs found their legs.
He made one stop on the penalty kill that could have been a momentum changer had it gone the other way – McElhinney got in position on his stomach to halt Dylan Larkin, getting his opposite pad up and corralling the shot into his right pad to keep the Leafs' 2-1 lead alive.
In the third, when Zetterberg eventually tied the game, McElhinney put his head to the ice in apparent frustration, explaining after he should have realized Zetterberg was waiting to make that backdoor play. But when the Leafs needed a big-time save, that's what they got from McElhinney through the final 10 minutes, in what will likely be his last game action until next week in Tampa Bay.
Toronto also helped their goaltender out by not giving up an egregious number of shots, holding Detroit to just 29. It was just the second time in eight games the Leafs have held an opponent to less than 30 shots on goal. McElhinney finished with 27 saves and a .931 save percentage.
Sputtering special teams
Toronto has been prone to peaks and valleys with their special teams all season, rarely finding patches of consistency on the power play in particular, but Sunday was one of the games where those units didn't do Toronto much good at all.
The Leafs had gone five straight games without allowing a power play goal heading into Little Caesar's Arena (9-for-9) but that streak came to a halt when Mantha tallied his 20th of the season with 14 seconds left in a hooking penalty to Nikita Zaitsev.
The kill itself was more chaotic that usual, with the Leafs being a little too aggressive on the puck. But the bigger issue in a tight-checking, low-scoring game was Toronto's power play being as ineffective as it was.
They never managed to really set up or spend any significant time in the Detroit end on their man advantage chance. They were flipping pucks around towards each other in the neutral zone without advancing play forward, and when skater did penetrate the zone they didn't have any support. Toronto has now gone four straight games without a power play goal (0-for-8).
Next game
The Leafs kick off a three-game home stand on Tuesday against the Florida Panthers.​