Alliance look to play spoiler as River Lions attempt to secure top spot in East
The Niagara River Lions (-211) will look to book a trip to Vancouver for CEBL Championship Weekend with a win over the Montréal Alliance (+150) at Meridian Centre on Friday at 7 p.m.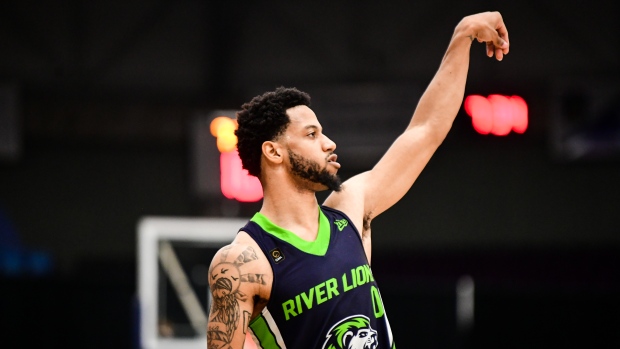 The Niagara River Lions (-211) will look to book a trip to Vancouver for CEBL Championship Weekend with a win over the Montréal Alliance (+150) at Meridian Centre on Friday at 7 p.m.

The game will be available for streaming on TSN+, CEBL+ powered by BetVictor and on the CEBL Mobile app available on iOS and Android devices.

The River Lions need just one win to hold off Ottawa and Scarborough and clinch first place in the Eastern Conference. The one seed has a spot secured in the Eastern Conference Final at Championship Weekend in August.

Niagara enters their penultimate game of the regular season in first place in the conference at 11-7 with an advantage over the second-place BlackJacks at 12-8 and the third-place Shooting Stars at 10-8.

If Niagara loses to Montréal on Friday, it opens a path for both Scarborough and Ottawa to secure first place. The red-hot River Lions would need to lose out for Ottawa to regain the one seed. Meanwhile, for the Shooting Stars to bolt into the top spot, Niagara would have to lose out and Scarborough win out.

The River Lions come into the matchup with the Alliance as winners of two straight games and six of their last seven. Back-to-back wins over Ottawa put them in a prime position for the final stretch of the season ahead of the CEBL Playoffs.

The strong stretch of play can be attributed to Niagara's offensive exploits. The squad boasts the top offence in the league this season at 91.8 points per game. They shoot 46.5 per cent from the field and 35.9 per cent from long range on 19.8 assists per game – behind only Ottawa in the CEBL ranks. The River Lions also lead the league in free throws made per game.

Reigning CEBL MVP Khalil Ahmad is an integral part of Niagara's high-powered offence. The clutch guard is having another outstanding season in 2023, averaging 18.7 points, 6.2 assists and 2.6 steals. In per-game stats, that leaves him top-10 in the CEBL in points, second in assists and first in steals. He is also tied for first in the league in target score winners with Kadre Gray at seven and has two more games to take the outright lead.

However, the River Lions also feature a supporting cast that can step up at opportune moments. Jahvon Blair has been shooting the lights out this season with 14.8 points per game at a 43 per cent rate from three. Edward Ekiyor and Antonio Davis Jr. also average double-digit points for Niagara.

On the other side, Montréal will look to end their season the same way they started it – with a win over Niagara. The squads have clashed twice this season, splitting the results. The Alliance defeated the River Lions on opening night 84-69. Ahmad hadn't joined the team yet for Niagara, while Montréal guard Blake Francis was healthy and scored 30 points.

In the following game, Ahmad scored just eight points but the River Lions earned a 100-93 win over the Alliance at home. Blair was fantastic in that win, scoring 26 points and matching Montréal guard Ahmed Hill for a game-high.

Entering Friday's game, Montreal's hopes of making their first CEBL Playoffs have been dashed. The Brampton Honey Badgers eliminated the Alliance with a win over Scarborough on Wednesday night. On Sunday, Brampton left Montréal's postseason chances hanging by a thread after defeating them 89-69 at Verdun Auditorium.

However, the Alliance will hope to play spoiler on Friday and win the season series against Niagara. They'll look to Hill, Nathan Cayo and Treveon Graham to close their season on a high note. Hill is fifth in the league in points per game at 20.1, close behind former Guelph teammate Cat Barber.

Barber and Hill are also in a race to become the first CEBL player to hit the 1,000-point landmark and finish the season as the league's all-time points leader. Hill enters Friday's game with 996 points with Barber close behind at 993.

Montréal hits the court 30 minutes before Scarborough on Friday, so Hill has a good chance to become first to hit 1,000 but Barber has an extra game on Sunday to take the overall lead.

Niagara will have one game remaining following Friday's game against Montréal. The River Lions will close the regular season on the road on Saturday against Brampton at 7:30 p.m. ET.