Montreal: Weber, Radulov help Habs earn an A
As TSN Director of Scouting Craig Button writes, Shea Weber has delivered in every way since GM Marc Bergevin acquired him from Nashville.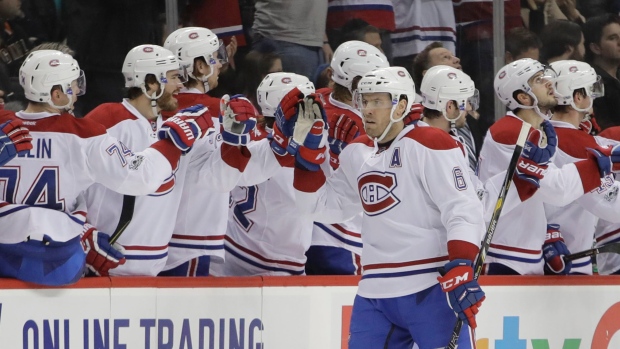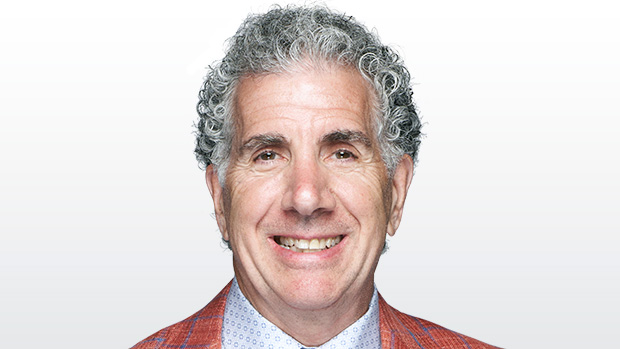 The Montreal Canadiens burst out of the gate like few teams in NHL history last season, going 9-0-0 before faltering badly after Carey Price was lost for the season. After significant moves in the off-season that rattled the fan base and significantly changed the team, the Habs started out this season by going 13-1-1. Montreal is top 10 in goals per game, goals-against average, power-play efficiency and 5-on-5 play.
Below are the Canadiens' individual player grades.
Three factors were considered in assigning grades: performance, results and expectations, as framed by age, previous performance and cap hit/contract average annual value (AAV). Skaters must have appeared in a minimum of 25 games and goalies, 15, to be graded.
Spotlight Player Grades: Shea Weber (A+) was a significant addition who has delivered in every single way, perhaps even beyond what GM Marc Bergevin imagined. The signing of Alexander Radulov (A) was met with curiosity, but the Russian winger has proven to be a great addition to the Montreal attack. Price (B) cooled off significantly after another brilliant start.
Editor's Note: Follow TSN Director of Scouting Craig Button at @CraigJButton and join the discussion on his Interim Report Cards.
Grading System
A Excellent
B Very Good
C Satisfactory
D Poor
Canadiens' Grades By Player
| | | | | | | | |
| --- | --- | --- | --- | --- | --- | --- | --- |
| Goalies | Grade | Age | AAV | W | L | OT | Sv% |
| Carey Price | B | 30 | $6.5 m | 22 | 10 | 5 | .921 |
| Al Montoya | B | 32 | $950 k | 7 | 4 | 2 | .909 |
| Defencemen | Grade | Age | AAV | GP | G | P | +/- |
| Shea Weber | A+ | 32 | $7.9 m | 50 | 12 | 31 | 18 |
| Jeff Petry | A | 30 | $5.5 m | 49 | 8 | 24 | 11 |
| Nathan Beaulieu | B | 25 | $ 1.0 m | 44 | 2 | 19 | 7 |
| Alexei Emelin | B | 31 | $4.1 m | 48 | 2 | 7 | 6 |
| Andrei Markov | B | 39 | $5.8 m | 31 | 2 | 21 | 7 |
| Mark Barberio | C | 27 | $750 k | 26 | 0 | 4 | 1 |
| Nikita Nesterov | Inc. | 23 | $725 k | - | - | - | - |
| Greg Pateryn | Inc. | 27 | $800 k | 19 | 1 | 5 | 1 |
| Zach Redmond | Inc. | 29 | $613 k | 16 | 0 | 5 | 6 |
| Forwards | Grade | Age | AAV | GP | G | P | +/- |
| Paul Byron | A | 28 | $1.2 m | 49 | 13 | 28 | 11 |
| Phillip Danault | A | 24 | $913 k | 50 | 10 | 25 | -3 |
| Alex Galchenyuk | A | 23 | $2.8 m | 30 | 11 | 27 | 5 |
| Max Pacioretty | A | 29 | $4.5 m | 50 | 21 | 39 | 3 |
| Alexander Radulov | A | 31 | $5.75 m | 48 | 12 | 37 | 4 |
| Artturi Lehkonen | B | 22 | $839 k | 41 | 11 | 16 | 5 |
| Torrey Mitchell | B | 32 | $1.2 m | 50 | 7 | 15 | 6 |
| Tomas Plekanec | B | 35 | $6.0 m | 50 | 7 | 22 | 9 |
| Andrew Shaw | B | 26 | $3.9 m | 36 | 7 | 18 | 10 |
| Daniel Carr | C | 26 | $725 k | 30 | 2 | 8 | 4 |
| David Desharnais | C | 31 | $3.5 m | 25 | 3 | 9 | 4 |
| Brian Flynn | C | 29 | $950 k | 39 | 6 | 10 | 4 |
| Brendan Gallagher | C | 25 | $3.75 m | 39 | 6 | 18 | 3 |
| Sven Andrighetto | Inc. | 24 | $650 k | 19 | 2 | 7 | 6 |
| Jacob De La Rose | Inc. | 22 | $925 k | 6 | 0 | 0 | -2 |