NBA fines Cuban $600K for tanking comments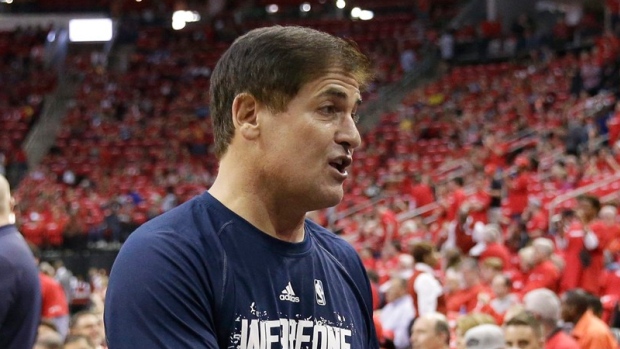 Dallas Mavericks owner Mark Cuban has been fined $600,000 by the NBA for comments made on Julius Erving's podcast on Monday in regards to tanking.
"I'm probably not supposed to say this, but, like, I just had dinner with a bunch of our guys the other night, and here we are, you know, we weren't competing for the playoffs," Cuban told the Hall of Famer on Housecalls with Dr. J. "I was like, 'Look, losing is our best option. [Commissioner] Adam [Silver] would hate hearing that, but I at least sat down and I explained it to them. And I explained what our plans were going to be this summer, that we're not going to tank again. This was, like, a year-and-a-half tanking, and that was too brutal for me. But being transparent, I think that's the key to being kind of a players owner and having stability."
The Mavs are one of six teams with an NBA-worst 18 wins this season. They currently sit 13.5 games behind the New Orleans Pelicans for the final playoff spot in the Western Conference.
This marks the second straight year in which Cuban admitted tanking was in his team's best interests.
"Once were eliminated from the playoffs, we did everything possible to lose games," Cuban told Dan Patrick last May.
The fine comes on the heels of a Sports Illustrated expose on a toxic work environment within the Mavs organization, one the team announced they would be investigating.