Orlov, Ovechkin, Kuznetsov join WHC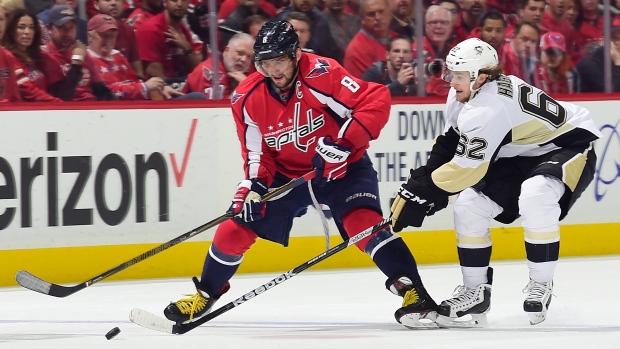 Washington Capitals defenceman Dmitry Orlov and forwards Alexander Ovechkin and Evgeny Kuznetsov will join the Russian national team at the 2016 IIHF Ice Hockey World Championship, the Ice Hockey Federation of Russia announced Wednesday.
With two registered goaltenders and 18 skaters, the team had room to add at least one more goalie and four skaters. After a Game 6 loss to the Pittsburgh Penguins on Tuesday, the Capitals players became available and could be ready to play as early is Saturday against Switzerland, although nothing has been confirmed. Russia squares off against Denmark on Thursday.
Ovechkin has had a fair amount of success at the World Championship, winning three times since 2004. His appearance marks the 12th time he will participate.
Kuznetsov has only gone to worlds three times (2012, 2013, 2014) but has already collected two golds and a silver.
Orlov is appearing in his second World Championship after winning gold in 2014.