Post 2 Post: Rinne embodies much of what a goalie should be
Presented by

It's no secret, when TSN's Jamie McLennan has been asked if he had to build a goaltender and what would he look like, the simplest reply he can offer is: Pekka Rinne of the Nashville Predators.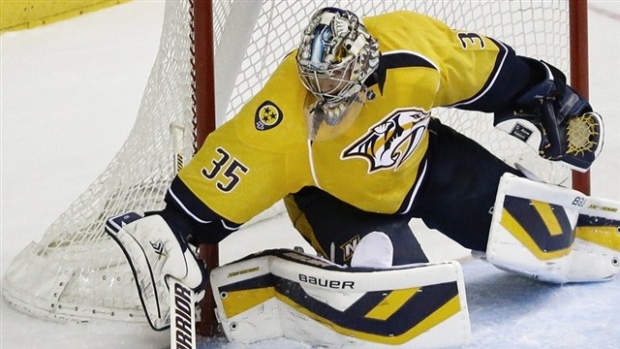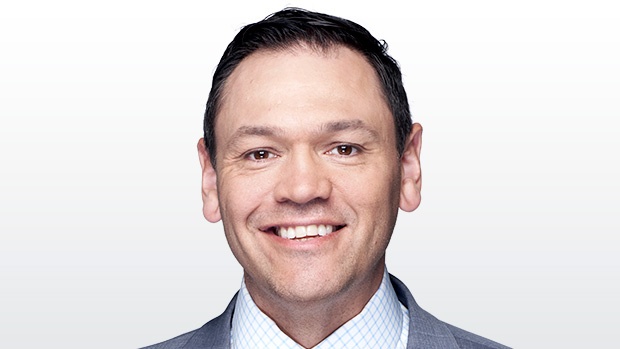 It's no secret, when I've been asked if I had to build a goaltender, what would it look like, the simplest reply I can offer is: Pekka Rinne.
- 6'5"
- unreal flexibility
- elite lateral movement
- great puckhandling
- the Finnish relaxed but intense mental makeup
- durability (can play 70 games in a season)
- structure, but worries about stopping the puck by any means necessary
- elite rebound control because he catches pucks - and this is why I believe Pekka and most Finnish goalies work to give themselves the edge
There are a few reasons I am biased, one being I had the great fortune of playing with one of the most talented goaltenders I've ever come across in Miikka Kiprusoff. Second, I had the opportunity to go to Finland three summers in a row and work with some of their goaltenders and the coaches involved in their development, and watch firsthand the philosophy and thought process behind what they believe to be important in the mechanics of goaltending.
It's such an athletic position now. We know structure, patience, reads off the rush, every detail of goaltending is being worked on by every country, goaltender coach, and goaltender in today's world. That's no secret. But after witnessing it firsthand, I understood the thought process behind a Finnish goaltender after seeing what was important to them during practice and development.
When Miikka invited me over to Finland to work with him and his longtime goaltender coach Upi Ylonen, I jumped at the chance not only to work with Miikka in his summertime training regimen, but to see what's been ingrained in him and other Finnish goalies through their practice habits.
In watching a lot of the movement drills early on, the emphasis certainly was on edge work, mechanics of moving in and out of your net, giving yourself a chance to make the save through angles and movement. But the single most important thing I learned about the thought process of Finnish goaltenders was rebound control. Every drill, every sequence, the focus was on limiting a second shot, no matter where it came from.
The coaches were quite vocal and adamant that it was the goaltender's responsibility to not have any second chances on them. That meant catching everything that came near you, regardless of puck placement, whether it was close to the ice, high glove or cross-body blocker. The message was loud and clear.
Most Finnish goaltenders are known for their great glove hands, and now I know why it is stressed. Every drill was executed with no second shot in mind, their movement was worked on separately with the thought process on movement before the shot, giving yourself a chance to be set, then the reactionary play with the glove; to catch it and control the play.
One training session on the ice was with Mikko and Saku Koivu as well as Lauri Korpikoski literally taking one-timer slapshots from just above the hash marks on Kiprusoff, Antero Niittymaki and Fredrik Norrena.
The whole time, Upi was in the background yelling in Finnish to catch pucks and limit rebounds. I remember asking Kipper, 'what is this guy yelling about', and he told me he was mad because we weren't catching enough pucks. As an NHL goalie at that time, I remember thinking they were just lucky to get in the way of the one-timers, let alone catch them and control where the puck placement would be.
The whole week I was there, every time we worked with the goaltender coaches, there was always some form in the drill that was designed so that catching the puck was involved.
So in today's games, when I watch Pekka Rinne, Tuukka Rask, Antti Niemi, Kari Lehtonen, Niklas Backstrom, Antti Raanta or Kari Ramo try and make a cross-body catch that most goalies would use their blocker, or a save where the puck is close to the ice, I will hear in my head that goalie coach screaming in Finnish to "catch pucks".
I often wonder the impact catching pucks has on a goalie's save percentage, when there are limited rebounds to be had, there is a lot less second shots and chances against, but that is another discussion altogether.
Although I have talked about my Finnish experience, the NHL is full of goalies who incorporate the mindset. Here are my top 5 goalies who catch pucks consistently: Rinne, Jonathan Quick, Rask, Carey Price and Marc-Andre Fleury.