Rangers deal Grabner to Devils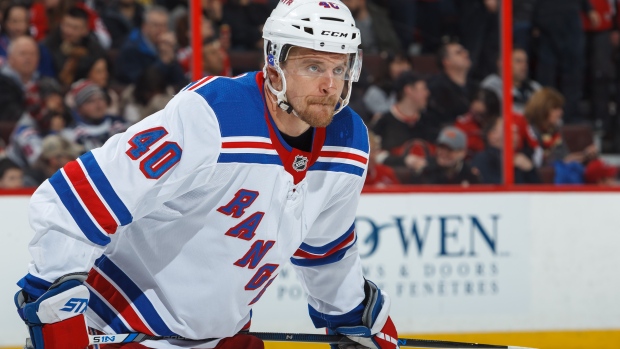 The New York Rangers have traded forward Michael Grabner to the New Jersey Devils for a 2018 second-round pick and prospect Igor Rykov.
This is the first time the Rangers and Devils have ever completed a trade.
The 30-year old has 25 goals and six assists in 59 games with the Rangers this season.
Grabner has played with the Rangers, Toronto Maple Leafs, New York Islanders and the Vancouver Canucks over his nine-year NHL career. He was drafted 14th overall by the Canucks in 2006.
Grabner's best season to date came during the 2010-11 campaign, when he scored 34 goals and tallied 52 points in 76 games with the Islanders. His best season since then came last year with the Rangers when he scored 27 goals and tallied 40 points in 76 games.
Grabner is in the final season of a two-year, $3.3 million contract and will become an unrestricted free agent on July 1.